Inspiring People Chasing their Bucket List Dreams Around the Globe
More and more people are being inspired by the idea of chasing their bucket list dreams. No longer willing to settle for the lives they feel they should be living, they are deciding what they want to do, and then, doing it.
Inevitably, this involves going outside of their comfort zones, taking risks, getting rid of unnecessary stuff, and more consciously planning their lives.
Whether by creating a bucket list, tattooing a deadline on their butt, making promises to themselves, going bungee jumping, or, moving to a new country, the following individuals are proving that living the life of your dreams can, indeed, become your reality.
1. Danny Dover - The Deadline He Tattooed on His Butt
In 2010, Danny Dover tattooed a deadline on his butt-May 25, 2017. It was a self-imposed expiry date of sorts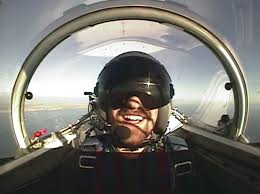 for his life. Tired of hearing about other people's inspiring lives, he decided to jump-start his own by consciously living as if the end was in sight. Danny made it his sole purpose in life to complete what he calls his "Life List," a checklist of more than 150 goals. Somewhere along the way, he found himself embracing minimalism in order to gain the necessary focus to create a more meaningful life. And, it was this seemingly small change in mindset, which he later detailed in his book, The Minimalist Mindset, that dramatically changed his life.
Danny's Bucket List: Life Listed
2. Annette White - The Promise That Changed Her Life 
After overcoming severe anxiety, Annette made herself a promise to no longer allow fear to rule her life. Nowadays, if she feels a 'no' coming on and senses it's rooted in fear, the only option she gives herself is to turn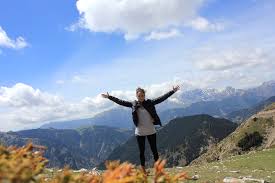 it into a yes. And, that promise has literally changed her life. Together with a commitment to tick off every item on her bucket list, travel is now a second career and Annette continues to have amazing experiences all over the world.
While living her very best life is important to Annette, it's equally important for her to share what she's learned. In doing so, Annette wants to inspire others to create their own dream lives.
Annette's bucket list: Bucket List Journey
3. Emma Stewart-Rigby - An Unexpected Wake-Up Call
Emma's life was derailed when she lost both her father and stepfather within the space of nine months. One's death was sudden and unexpected, while, the other died slowly, over the course of nearly a year. It was a huge wake-up call, as neither one of them was 'old.'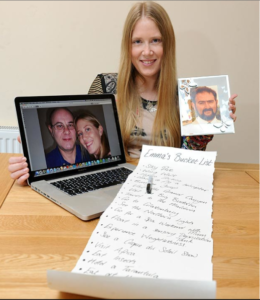 Though devastated, the experience made Emma realize a few things. Most of us take our health and our future for granted. Growing old isn't a birthright-rather, it's a privilege. And, there comes a time in your life when you have to accept the things you cannot change, make peace with them, and consciously choose to grow. So, after a crazy few years, she came to a few conclusions. Shit happens. Life's too short to spend it being unhappy. She was no longer willing to be a victim. Nor, was she willing to spend any more time not living her dreams. Fast forward to the here and now. You can find Emma choosing to live in the present moment and taking responsibility for her own happiness.
Emma's Bucket List: Emma Bucket List
4. CeCe Cortez - What a Teenager with Terminal Cancer Taught Me About Life
When she's not blogging, CeCe works full-time as a Pediatric Hematology/Oncology Registered Nurse. In other words, she works with kids who have cancer. In 2005, CeCe met a teenager named Patty, who had end-stage leukemia. The two became close after spending many long nights chatting together in Patty's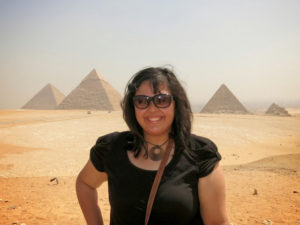 room. Patty talked about her hopes and dreams, including her Make-A-Wish desire to go to Hawaii and hang out with her friends (Patty died before her wish was granted).
Cece was there when doctors told Patty she only had one month to live. It was one of the most heart-wrenching moments of CeCe's life. The two friends cried, while CeCe held Patty's hand. As she listened to Patty's plea to live, CeCe promised herself she would always try to live every day as if it were her last and to always remain positive.
Shortly thereafter, CeCe was flipping through the channels when she found herself watching the Ellen De Generes Show. It was a segment on the concept of "life lists," or a list of things you want to accomplish during your lifetime. Inspired by Patty and remembering her own promise to herself, CeCe decided to start her own list. What began with a piece of scratch paper taped to her closet door, has evolved into CeCe's current bucket list.
5. Sean Ogle - It All Started With a Desk
Sean spent 60 hours a week at his desk, crunching numbers as a financial analyst. It was mindless work that left him feeling uninspired. It didn't matter if he gave it 110% effort, or 10% effort – the result, the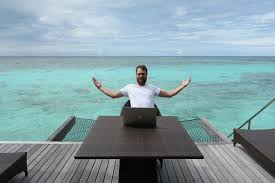 compensation, and the recognition would all be the same. He thought that desk, with the sweet views of the city, and, the prestige that went along with the title was exactly what he wanted in life. But a few years in, Sean quickly realized that it wasn't. When he had graduated from college, Sean had had two goals for himself: 1. To travel the world, 2. To own his own business.
Sean realized he was achieving neither of those goals. And, even worse, the longer he stayed in that position, the more money he made, and the more comfortable he became, the further he'd be from obtaining the lifestyle that he really wanted. So, Sean ended up leaving it all. Less than nine months later he left his job, sold his car, and moved to Thailand to have the adventure he'd always been dreaming about.
Sean's bucket list:  Sean's Bucket List
6. Laura Lawson - Bungee Jumping from Depression to the BBC
Back in 2012, Laura was depressed, overweight, working a dead-end job, and, doing nothing with her life. Then, one day she realized she was the only one who could change her life. So, she decided to go bungee jumping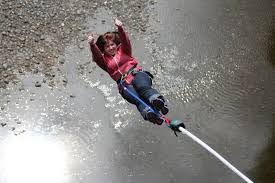 . Since then, she's created an ever-growing bucket list and has used it to figure out who she is, and what she wants to do in life.
Since that bungee jump, Laura's lost 45 lbs, gained some qualifications, embarked on a new career, gone skydiving, and has crossed a lot of items off her bucket list. In early 2015 her life changed again when Laura's story was picked up by the press, including CNN, The Daily Mail, and the BBC. None of these new opportunities would have been possible without her having made that initial decision to jump.
7. Cory Lee - Keeps on Rolling Towards his Dreams
Cory has always wanted to explore the world. However, diagnosed with Spinal Muscular Atrophy (type 2) at the age of two, he is confined to a wheelchair. In spite of this, he took his first trip at the age of four, to Walt Disney World. It was the same year he got his first powered wheelchair. Later, Cory's first international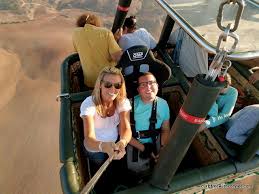 trip was to the Bahamas, at the age of 15. Experiencing the magic of a new culture and tasting new foods inspired Cory to continue to see more of the world.
From then on, travel wasn't something that Cory wanted to do, it was something he needed to do. However, it wasn't always easy. Once, while traveling in Europe, Cory's wheelchair charger blew up–sparks were flying. Another time he got trapped on a burning bus. And, a hippo attacked him while in South Africa. However, despite the crazy travel experiences, Cory continues to have the time of his life. He's also learned a lot.  And, recommends that everyone create a "bucket list" of things they want to accomplish within their lifetime.
Cory's Bucket List: Curb Free With Cory Lee
8. Nicole - How a Summer at Camp Changed My Life
At the age of 22, Nicole quit her job in Australia.  She moved to a small island off the southern coast of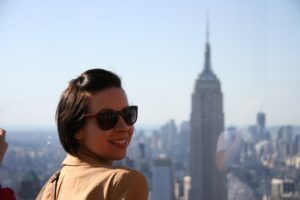 the United Kingdom. There, she would spend the summer working as a camp counselor. Nicole arrived with a full backpack, less than $2000 in her bank account, and barely any friends within a 10,000-mile radius. However, that experience turned out to be one of the most exhilarating and liberating of her life. From then on, she knew something had to change. She couldn't go back to the ordinary existence she had been living up until then. And, she hasn't. As Nicole's journey continues, she's discovering what it is she's supposed to do with her life. And, more importantly, she's committed herself to making it happen.
Nicole's bucket list: Woman Seeks World
9. Lucy Bartram - Inspired by Lists
Faced with a lack of New Year's resolutions for 2011, impending motherhood and turning 30, Lucy decided to create a "30 Before 30" list. It was, quite simply, a list of 30 things that she wanted to do before her 30th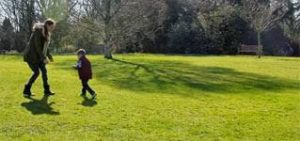 birthday. However, there were only six months left and in that time Baby B was also due. As always, Lucy was slightly over-ambitious and only managed to tick off about half the items on her list. However, undeterred, Lucy has transformed her "'30 Before 30" into, "The List." She really enjoys having something to focus on. It motivates her to do the things she always says she will do one day. And, so far, it has helped ensure her identity doesn't get lost in the mummy-craziness!
Lucy's Bucket List: The Project Lab
10.  Tomas Laurinavicius - My Own '100 Exciting Things I Want to Do Before I Die' List  
Tomas was familiar with the concept of the "bucket list" or a "list of things I want to do before I die." However, he had never taken the time to sit down and write out his own life goals. That is until a chat with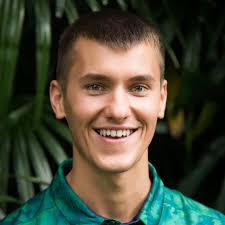 a friend inspired Tomas to create his own list. Tomas' friend shared her list and encouraged Tomas to check out another mutual friend's life goals list. This sparked his own interest in deciding what he truly wanted to achieve in life. Making his own list took Tomas a couple of days of thinking, brainstorming, and rewriting. The end result is his "100 Exciting Things I Want to Do Before I Die" list. Tomas believes that living without a vision is simply a waste of time.  You should get up every morning pumped with energy to make your day amazing.  If not, you must not have an exciting enough life goals list.
Tomas' Bucket List: Tomas Lau
***
* If you're seeking extra motivation and inspiration on your journey of personal growth, I recommend taking a look at my SMART growth goals page, This page offers thousands of goal ideas that can assist in the establishment of new aspirations and the attainment of greater heights in one's life. In fact, it was instrumental in my creation of a list of 100 goals, which I pursued for a decade.
Chief Editor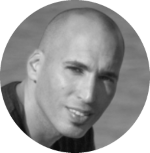 Tal Gur is an author, founder, and impact-driven entrepreneur at heart. After trading his daily grind for a life of his own daring design, he spent a decade pursuing 100 major life goals around the globe. His journey and most recent book, The Art of Fully Living, has led him to found Elevate Society.