Built to Last: Summary Review & Takeaway Points
This is a summary review of Built to Last containing key details about the book.
What is Built to Last About?
Built to Last is a good read for anyone who wants to create a truly great company. The author and his research team have studied the world's most enduring and successful companies over the past 25 years. This book is the distillation of those findings.
Here's what one of the book reviewers had to say about Built to Last: "Jim Collins always leaves you with food for thought. In this book he focuses on companies who have 30 or more years of success and picks apart what makes them so different from companies who survive, but don't thrive. The answers are simple but not easy and have less to do with marketing, products or stragety and more to do with values, culture and risks." - LibraryThing 👍
Who is the author of Built to Last?
James C. "Jim" Collins is an American researcher, author, speaker, and consultant focused on the subject of business management and company sustainability and growth.
Favorite Quote: "The test of a first-rate intelligence is the ability to hold two opposed ideas in the mind at the same time, and still retain the ability to function." ― Jim Collins, Built to Last Quotes
Book Details
Print length: 368 pages
Genre: Business, Nonfiction, Leadership
What are the main takeaways and summary points of Built To Last?
Takeaway 1: Visionary companies are able to achieve enduring success by staying true to their core ideologies (e.g. values, purpose, etc). Their core ideologies drive them more than profits. They are so clear about what they stand for and what they're trying to achieve that they simply don't have room for those unable to fit their standards.
Takeaway 2: Instead of focusing on a single product or a single leader, visionary companies built themselves into organizations that constantly produce great ideas and high-caliber leaders. They are almost cult-like – new recruits either thrive or leave.
Takeaway 3: Visionary companies are relentless in their efforts to continually improve their products and business. They create concrete mechanisms that encourage people to innovate and grow. They also use big hairy audacious goals to stimulate growth. Comfort is not the objective in a visionary company. Visionary companies install powerful mechanisms to obliterate complacency and thereby stimulate change and improvement before the external world demands it. Put simply, they don't just talk – they take concrete actions to implement their goals and values.
Takeaway 4: Visionary companies stimulate evolutionary progress by encouraging experimentation, trial and error, and opportunism. What looks in retrospect like brilliant foresight was often the result of "Let's just try a lot of stuff and keep what works". Their manifesto: "When in doubt, vary, change, solve the problem, seize the opportunity, experiment, try something new (consistent, of course, with the core ideology)—even if you can't predict precisely how things will turn out. Do something. If one thing fails, try another. Fix. Try. Do. Adjust. Move. Act. No matter what, don't sit still."
Built to Last Chapters
Chapter 1: The Best of the Best
Chapter 2: Clock Building, Not Time Telling
Chapter 3: More Than Profits
Chapter 4: Preserve the Core/ Stimulate Progress
Chapter 5: Big Hairy Audacious Goals
Chapter 6: Cult-Like Cultures
Chapter 7: Try a Lot of Stuff and Keep What Works
Chapter 8: Home-Grown Management
Chapter 9: Good Enough Never Is
Chapter 10: The End of the Beginning
Chapter 11: Building the Vision
* The editor of this summary review made every effort to maintain information accuracy, including any published quotes, chapters, or takeaways. If you're interested in furthering your personal growth, you may want to explore my list of favorite self-improvement books. These books, which have had a significant impact on my life, are carefully curated and come with summaries and key lessons.
Chief Editor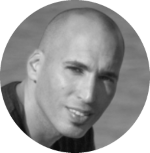 Tal Gur is an author, founder, and impact-driven entrepreneur at heart. After trading his daily grind for a life of his own daring design, he spent a decade pursuing 100 major life goals around the globe. His journey and most recent book, The Art of Fully Living, has led him to found Elevate Society.