Business Execution for RESULTS: Summary Review & Takeaway Points
This is a summary review of Business Execution for RESULTS containing key details about the book.
What is Business Execution for RESULTS About?
Business Execution for RESULTS is a book that is all about how to execute your business strategy to get the results you want. In this book, the author teaches you how to build a team and develop a plan that will help you execute your business strategy. He also teaches you how to manage the execution process as well as the importance of adaptability.
Who is the author of Business Execution for RESULTS?
Stephen Lynch is an award-winning author. He's written articles on strategy and management for The Economist magazine and delivered seminars and workshops around the world. As a consultant, Stephen has assisted hundreds of companies in the USA, Canada, NZ, and Australia, with strategic planning, business execution, and management best practices.
Book Details
Print length: 238 pages
Genre: Business, Entrepreneurship, Nonfiction
What are the main takeaways and summary points of Business Execution for RESULTS?
Takeaway 1:
It's easy to come up with a big hairy audacious goal. Making it a reality, however, is a whole different ballgame. These kinds of goals must be carefully planned.
Takeaway 2:
A Big Hairy Audacious Goal (or BHAG) needs to meet 4 criteria: 1) It needs to be very big, 2) It needs to take a long time, even years to accomplish, 3) It needs to be a little bit elusive in terms of the best way to attain it, 4) It must be easy to identify if it's been accomplished or not.
Takeaway 3:
Commitment is key and having a unifying core purpose is essential to forging that commitment. This is a key factor since the more committed a person (and his team is), the higher the chances they are to achieve their big goals. A core purpose infuses work with meaning and it dictates how the business operates. If a team member doesn't believe in the values you stand for, it is wise to let them go.
Takeaway 4:
In order to determine which products will sell, scan your environment with a PEST analysis (i.e. Political, Economic, Social, and Technological). It will help you consider circumstances that might impact your business, both today and in the future.
Takeaway 5:
To differentiate yourself from the competition and guarantee ongoing success, consider the following factors: 1) Operational excellence (i.e. having lower costs). 2) Product leadership (i.e. haveing the newest and best products) .3) Customer intimacy (i.e. having products that are perfectly tailored to the problems your prospects face)
Takeaway 6:
Set clear measurable milestones. Aim to use numbers as they make progress more tangible and easier to monitor. Also, make sure you set key performance indicators (KPIs). They help to keep track of performance in key areas
Takeaway 7:
Consider having quarterly strategic reviews. They give you time to pause, reflect, and reassess your overall direction. If you have a team, you want to involve your team in that strategic review.
Business Execution for RESULTS Chapters
Chapter 1: Getting Started
Chapter 2: Big Hairy Audacious Goals
Chapter 3: Core Purpose and Core Values
Chapter 4: Core Purpose
Chapter 5: Core Values
Chapter 6: Doing the Analysis
Chapter 7: Industry Analysis
Chapter 8: Rivalry among Existing Competitors
Chapter 9: Threat of New Entrants
Chapter 10: Threat of Substitutes
Chapter 11: Bargaining Power of Suppliers
Chapter 12: Bargaining Power of Customers
Chapter 13: Environmental Scanning
Chapter 14: Political Forces
Chapter 15: Economics Forces
Chapter 16: Social Forces
Chapter 17: Technological Forces
Chapter 18: Target Market Analysis
Chapter 19: Before You Go On
Chapter 20: Making Key Decisions
Chapter 21: Value Disciplines
Chapter 22: Operational Excellence
Chapter 23: Product Leadership
Chapter 24: Customer Intimacy
Chapter 25: Core versus Non-Core
Chapter 26: Meaningful Marketing
Chapter 27: Strategic Positioning
Chapter 28: Key Benefits
Chapter 29: Brand Promise
Chapter 30: Getting Ready to Run
Chapter 31: Key Strategic Moves
Chapter 32: Reality Check
Chapter 33: Strengths
Chapter 34: Weaknesses
Chapter 35: Opportunities
Chapter 36: Threats
Chapter 37: What Should We Do Now?
Chapter 38: Success by the Numbers
Chapter 39: Numerical Targets
Chapter 40: KPIs and Accountability
Chapter 41: Organizational Structure and Role KPIs
Chapter 42: Performance Made Visible
Chapter 43: Getting the Most from Human Capital
Chapter 44: Defining Your Core Values
Chapter 45: Hiring A-Players
Chapter 46: Onboarding and Developing People
Chapter 47: Onboarding
Chapter 48: Keeping Your A-Players
Chapter 49: Engaging People at Work
Chapter 50: Core Purpose
Chapter 51: Maintaining Thrust
Chapter 52: Rolling Reality Checks and Strategic Projects
Chapter 53: Quarterly Strategic Review Sessions
Chapter 54: Reviews Strategic Execution fro Last Quarter
Chapter 55: SWOT Analysis
Chapter 56: Choose Strategic Projects for the Coming Quarter
Chapter 57: The Annual High-Level Strategic Review
Chapter 58: Meeting that Drive Execution
Chapter 59: The Weekly Team Meeting
Chapter 60: The Daily Team Huddle
Chapter 61: The Weekly One-on-One Meeting
* The summary points above have been concluded from the book and other public sources. The editor of this summary review made every effort to maintain information accuracy, including the published quotes, book chapters, and key takeaways.
Chief Editor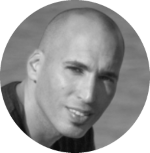 Tal Gur is an author, founder, and impact-driven entrepreneur at heart. After trading his daily grind for a life of his own daring design, he spent a decade pursuing 100 major life goals around the globe. His journey and most recent book, The Art of Fully Living, has led him to found Elevate Society.