Captivate: Summary Review
This is a summary review of Captivate containing key details about the book.
What is Captivate About?
"Captivate: The Science of Succeeding with People" is a book written by Vanessa Van Edwards, a behavioral investigator and science-based author. The book is focused on the science of human behavior and how to use it to build better relationships and succeed in any situation.
Just like knowing the formulas to use in a chemistry lab, or the right programming language to build an app, Captivate Deluxe provides simple ways to solve people's problems. You'll learn, for example:
How to work a room: Every party, networking event, and social situation has a predictable map. Discover the sweet spot for making the most connections.
How to read faces: It's easier than you think to speed-read facial expressions and use them to predict people's emotions.
How to talk to anyone: Every conversation can be memorable—once you learn how certain words generate the pleasure hormone dopamine in listeners.
When you understand the laws of human behavior, your influence, impact, and income will increase significantly. What's more, you will improve your interpersonal intelligence, make a killer first impression, and build rapport quickly and authentically in any situation—negotiations, interviews, parties, and pitches. You'll never interact the same way again.
Who is the author of Captivate?
Vanessa Van Edwards is a behavioral investigator with Science of People and author of Captivate: The Science of Succeeding with People. She is also a body language trainer specializing in science-based people skills.
What are some key summary points from Captivate?
Here are some key points and takeaways from the book:
The book explains the science of human behavior and how to use it to build better relationships and succeed in any situation.
The author provides practical tips and techniques for building rapport and connecting with others, such as using active listening and mirroring.
She also covers how to read body language and facial expressions to understand others better, and how to use that understanding to your advantage.
The book highlights the importance of being aware of your own nonverbal communication and how to use it to project confidence and credibility.
She also explains the science of persuasion and how to use it to influence others effectively.
The author covers the topics of networking, interviewing, and leadership and how to use the knowledge of human behavior in those fields.
The book suggests methods for overcoming shyness and social anxiety, and for developing a magnetic personality.
The author also stresses the importance of being authentic, and not just trying to mimic others' behavior.
Overall, the book aims to provide readers with an understanding of the science of human behavior, and how to use it to build better relationships and succeed in any situation. If you're looking to improve your social skills, this book may be a useful resource.
Book details
Print length: 320 pages
Genre: Nonfiction, Psychology, Self Help
What are the chapters in Captivate?
Chapter 1. Control: How to win the social game
Chapter 2. Capture: How to make a killer first impression
Chapter 3. Spark: How to have dazzling conversations
Chapter 4. Highlight: How to be the most memorable person in the room
Chapter 5. Intrigue: How to be ridiculously likable
Chapter 6. Decode: How to uncover hidden emotions
Chapter 7. Solve: How to crack someone's personality
Chapter 8. Appreciate: How to get the best from people
Chapter 9. Value: How to get along with anyone
Chapter 10. Connect: How to speak so people listen
Chapter 11. Empower: How to lead people
Chapter 12. Reveal: How to build lasting relationships
Chapter 13. Protect: How to deal with difficult people
Chapter 14. Engage: How to turn people on
What is a good quote from Captivate?
Top Quote: "Being a highlighter is about constantly searching for the good in people. When you tell people they are good, they become better. When you search for what's good, you feel great." - Captivate Quotes, Vanessa Van Edwards
What do critics say?
Here's what one of the prominent reviewers had to say about the book: "If you've ever thought 'I hope they have a dog at this dinner party so that I don't have to talk to anyone,' read this book. Hello Captivate, good-bye awkward moments." — Jon Acuff, author of Do Over
* The summary points above have been concluded from the book and other public sources. The editor of this summary review made every effort to maintain information accuracy, including any published quotes, chapters, or takeaways
Chief Editor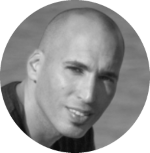 Tal Gur is an author, founder, and impact-driven entrepreneur at heart. After trading his daily grind for a life of his own daring design, he spent a decade pursuing 100 major life goals around the globe. His journey and most recent book, The Art of Fully Living, has led him to found Elevate Society.