Choose Yourself: Summary Review & Takeaways
This is a summary review of Choose Yourself containing key details about the book.
What is Choose Yourself About?
Choose Yourself offers new tools and economic forces that have emerged to make it possible for individuals to create art, make millions of dollars and change the world without "help." The book is a story of the author's own heartbreaking and inspiring story. Choose Yourself illuminates your personal path to building a bright, new world out of the wreckage of the old.
Who is the author of Choose Yourself?
James Altucher is an American hedge-fund manager, author, podcaster and entrepreneur who has founded or co-founded over 20 companies. He has published 20 books and is a contributor to publications including The Financial Times, The Wall Street Journal, TechCrunch, and The Huffington Post.
Book details
Print length: 276 Pages
Genre: Business, Self Help, Nonfiction
What are key takeaways from Choose Yourself?
Takeaway #1: The flipside of the American Dream is that new opportunities are on the rise.
The American Dream tells us that the opportunities we have to pursue and achieve our goals are equal. When you get past the shiny description, you'll see the American Dream is not all it's chalked up to be. The American Dream has an underside where in order to get where you want to go, there could be a lot at stake. The American Dream is also based on material status and conspicuous consumption. Buying into this ideal can actually be detrimental; and that's why in our generation, a new ideal has emerged.
Takeaway #2: Choose a Career that Makes you Happy.
The 'choose yourself' movement, or the idea that you are in the driver's seat, and you get to choose how to lead your life. Modern technology means that the traditional 9-5 job or linear career paths are not mandatory. Do whatever makes you happy; not because you think it will please others, or because it meets the societal norm of what a successful person looks like. All you really need nowadays to make a living is an internet connection, mobile phone, and laptop or computer. With the plethora of career choices to choose from, don't do something that makes you miserable just because you get a paycheck out of it. You can be your own boss instead.
Takeaway #3: Don't let your fear of rejection stop you from pursuing your goals.
Our fear of being rejected is sometimes so intense that it stops us from stepping out of our comfort zones and taking necessary risks. People fear not being seen as worthy, or not being accepted, and so we refrain from these situations so as to not have our insecurities validated. Stop being afraid of rejection and don't expect to get everyone's approval, because you won't. Take control of your life and make the decisions you want to make, on your own terms. This is how you will get to be empowered and build your sense of self-worth. Accomplishing this is tough. So, what does it mean to 'choose yourself' every day? What does this actually look like? We'll talk about this in the next section.
Takeaway #4: Pay attention to the health of your mind and spirit.
There are '4 bodies' that make up a person: mind, body, emotions, and spirit. Each 'body' requires attention and care in order for the whole body to function and be healthy. When people get trapped in negative thoughts and worry about things they have no control over, this negatively impacts their mental and emotional health. Your brain is a muscle: you can either develop positive patterns of thinking or get stuck in negative mental loops. Keep a positive perspective and appreciate the things you have in your life, and you'll see the difference a positive mindset can make. Edudate yourself and read material that uplifts you; start writing down the tips that you feel are truly helpful. Force your mind into positivity.
Takeaway #5. Distance yourself from toxic people and focus on the present moment.
How do you 'choose yourself'? To become the person you want to be, you need to make sure you are taking care of your mental health and emotional health. Look at the people you surround yourself with, and see how they are influencing you and your overall well-being. If people in your life drain you of emotional energy and cause you to stress, this will impact your ability to achieve your goals and get to where you want to go in life. Distance yourself from others that are negatively impacting your progress. Another thing you can do to improve your mindset is to stop focusing on what happened in the past or what will happen in the future; your attention should be on the here and now.
Takeaway #6. Stick to routines and become micro-ambitious.
Creating habits that stick and stay on track is difficult. So, how do you stay on track so that you can continue to make progress and achieve your goals? It's a simple, one-word answer: routine. Establishing routines that work is critical for achieving a healthy mental state and becoming the person you want to be. Creating daily routines and focusing on one micro-task at a time is the most effective way to instill the habits that are necessary for success. Helping others is another great thing to do to uplift your spirit and emotional health. Helping others will create oxytocin, which is a hormone that the body naturally produces and makes us feel happy.
Takeaway #7. Searching for your life's purpose can be an exercise in futility.
One of the biggest fears and challenges that people face is the thought that their lives have no meaning or purpose. It turns out that finding your 'purpose' can be an exercise in vain that will lead you nowhere. Trying to find your purpose can be misleading, and most people never do find their purpose. You're better off enjoying your life and doing whatever makes you happy than hopelessly searching for some special purpose to emerge out of nowhere. Stay on track and focus on strategies that will help you achieve clarity of mind, like meditation and exercise.
Takeaway #8. Cut the middleman and become your own boss
How does a person actually become successful in the 'choose yourself' era? If you hate your job or working for other people, it's time to cut the middleman and become your own boss. If you're confident in your skills and feel you have something to offer, then do it yourself instead of working for someone else. You'll see that this is empowering, it'll stretch your skillset, and working for yourself is much more motivating than working for someone else. Focus on providing value and don't worry too much about making the most on each sale.
Takeaway #9. Being honest with others will help you succeed.
Honesty is the best policy; while this phrase is overused, it's true. If you're a dishonest person that tries to finagle their way into getting what they want, once someone realizes the way you are, you won't get another chance to prove them wrong. If you're honest with people, they will see your honesty. They'll stick by your side and be loyal to you. They'll also be there to support you when you're going through tough times. If you're a dishonest person, then you should seriously reevaluate your priorities and reconsider the significance of honesty in your relations with others.
What are the chapters in Choose Yourself?
Here's the Deal
Dedication
Foreword
I Chose Myself: An Introduction
The Economic History of the Choose Yourself Era
And Then They All Laughed
Permanently Temporary
Does One Person Have Control Over Your Life?
How to Choose Yourself
The Simple Daily Practice
What if I'm in a Crisis?
Choose Yourself to Live
Finding Your Purpose in Life
How to Disappear Completely and Never Be Found
Just Do It
Let's Get Specific: What Should I Do?
It Doesn't Cost a Lot to Make $1 Billion
Becoming a Master Salesman
How to Become an Idea Machine
Ten Ideas to Start You Off
Don't Have Opinions
How to Release the God Hormone
The Seven Habits of Highly Effective Mediocre People
How to Be Less Stupid
Honesty Makes You More Money
You're Never Too Young to Choose Yourself: Nine Lessons from Alex
Day
The Curious Case of the Sexy Image
What I Learned from Superman
Gandhi Chose Himself to Free an Entire Country
Nine Things I Learned from Woody Allen
Competence and the Beatles' Last Concert
What to Do When You Are Rejected
Surviving Failure
Take Over the World
Testimonials
What are good quotes from Choose Yourself?
"Stick with the people who love you and don't spend a single second on the rest... Only think about the people you enjoy. Only read the books you enjoy... Only go to the events that actually make you laugh or fall in love. Only deal with the people who love you back, who are winners and want you to win too."
"The only truly safe thing you can do is to try over and over again. To go for it, to get rejected, to repeat, to strive, to wish. Without rejection there is no frontier, there is no passion, and there is no magic."
"Forget purpose. It's okay to be happy without one. The quest for a single purpose has ruined many lives."
"the only things that really matter in this world are the relationships you have with the people you love, and the meaningful things that you do. Haters don't fit anywhere into that. Don't devote any mental space to them."
" Everyone is an entrepreneur. The only skills you need to be an entrepreneur are the ability to fail, to have ideas, to sell those ideas, to execute on them, and to be persistent so even as you fail you learn and move onto the next adventure."
― James Altucher, Choose Yourself
* The summary points above have been concluded from the book and other public sources. The editor of this summary review made every effort to maintain information accuracy, including any published quotes, chapters, or takeaways
Chief Editor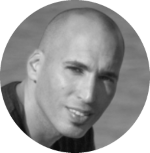 Tal Gur is an author, founder, and impact-driven entrepreneur at heart. After trading his daily grind for a life of his own daring design, he spent a decade pursuing 100 major life goals around the globe. His journey and most recent book, The Art of Fully Living, has led him to found Elevate Society.