Clay Water: Summary Review & Takeaway Points
This is a summary review of Clay Water containing key details about the book.
What is Clay Water About?
In Clay Water Brick, the author challenges readers to embrace entrepreneurship as a powerful force for change in the world. She shares her own story of founding Kiva with little more than a laptop and a dream, and the stories and the lessons she has learned from those across the globe who are doing the most with the least.
Who is the author of Clay Water?
Jessica Erin Jackley is an American entrepreneur who co-founded Kiva and later ProFounder, two organizations that promote development through microloans.
Favorite Quote:
Book Details
Print length: 224 pages
Genre: Business, Entrepreneurship, Nonfiction
What are some of the main takeaways and summary points of Clay Water?
Takeaway 1: Microlending and entrepreneurship are far better solutions to poverty than charity. When we give money to charity, we don't know how that money will be used and how effective it will be. The impact is always questionable. Additionally, most people who receive charity have less motivation to change. As the saying goes: "Give a man a fish and you feed him for a day; teach a man to fish and you feed him for a lifetime."
Takeaway 2: Microlending emerged a few decades ago in Bangladesh by Dr. Muhammad Yunus and his Grameen Bank. By giving entrepreneurs and small businesses small loans with low-interest rates, Yunus helped thousands of entrepreneurs in building their small businesses. Many organizations have adopted Yunus's approach to microfinance. Kiva is one of them. Since 2005, Kiva has helped millions of entrepreneurs around the world.
Takeaway 3: No matter where we start a business out, it's resourcefulness that makes us strong entrepreneurs. This is why Microlending is essential in third-world countries. They don't have the same access to credit as entrepreneurs have in the western world.
Takeaway 4: It is a clearly defined mission/goal that helps us to be on track. A clearly defined mission is like sailing out to sea. Strong currents may pull us in different directions, but in order to get ourselves back on track, we must keep our destination firmly in mind.
Takeaway 5: It is transparency and honesty that attracts loyal followers and committed clients. Therefore, we are called to share our failures as well. Not only our successes.
Takeaway 6: Collobarating and surrounding ourselves with supportive team members will allow us to overcome challenges.
Takeaway 7: Trial and error lead to sustainable success. The best projects out there is usually a result of refinement over many years. Therefore, taking risks and diving into the unknown is an essential part of the journey
Clay Water Chapters
Chapter 1: Find the Courage to Question
Chapter 2: Bravely Go
Chapter 3: Listen Between the Lines
Chapter 4: Don't Ask for Permission - Take It
Chapter 5: Embrace the Rough Edges
Chapter 6: Decide Who You Will Be
Chapter 7: Walk Your Own Path
Chapter 8: Find Your Family
Chapter 9: Receive the Unexpected
Chapter 10: Invent. Iterate. Repeat.
Chapter 11: Show and Tell
Chapter 12: Master the Art Reinvention
Chapter 13: The Goal May Not Be the Summit
Chapter 14: Hope Is a Road
* The summary points above have been concluded from the book and other public sources. The editor of this summary review made every effort to maintain information accuracy, including any published quotes, chapters, or takeaways
Chief Editor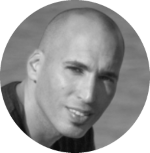 Tal Gur is an author, founder, and impact-driven entrepreneur at heart. After trading his daily grind for a life of his own daring design, he spent a decade pursuing 100 major life goals around the globe. His journey and most recent book, The Art of Fully Living, has led him to found Elevate Society.