Constantly think about how you could be doing things better and questioning yourself.
What's the meaning of this quote?
Quote Meaning: This is an exhortation to adopt a mindset of continuous improvement and self-reflection, which is a cornerstone of personal and professional growth. At its core, it encourages us to avoid complacency, to resist the temptation of considering our current methods or skills as the pinnacle of what we can achieve. It pushes us to scrutinize our actions, our decisions, and our thought processes, to question the status quo, and to remain open to the possibility that there's always room for improvement. This doesn't mean doubting ourselves or undermining our achievements; rather, it's about nurturing a healthy curiosity and a relentless pursuit of betterment. It's about learning to embrace the discomfort that comes with change and growth, and not shying away from self-questioning and self-criticism when necessary. It's about cultivating resilience and flexibility in the face of ever-evolving circumstances. Ultimately, the essence of this quote is to inspire a lifelong commitment to learning, adaptation, and progress, reminding us that no matter how much we've accomplished or learned, there's always more to discover and improve upon.
Who said the quote?
The quote "Constantly think about how you could be doing things better and questioning yourself." was said by Elon Musk (Bio / Quotes). Elon Musk is a South African-born American entrepreneur, inventor, and engineer who is best known for his work with SpaceX, Tesla, and PayPal.
Chief Editor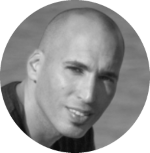 Tal Gur is an author, founder, and impact-driven entrepreneur at heart. After trading his daily grind for a life of his own daring design, he spent a decade pursuing 100 major life goals around the globe. His journey and most recent book, The Art of Fully Living, has led him to found Elevate Society.