This page features a list of crazy bucket list ideas to do with friends, family, as a couple, or completely on your own. You can do them during summer, your university break, your senior year, or any other time for that matter. I created it while pursuing my 100 life goals around the world, in hopes that it will inspire others to write their own list and live their dream life.
An important note before scrolling down:
The list below includes 131 crazy bucket list ideas but if you're looking for a bigger list then download my book, The Great Bucket List. It includes a list of 3000 bucket ideas and you can download it for Free by clicking the button below. Additionally, you'll get my Design Your Dream Year guide, containing a proven step-by-step action plan to check off those big goals on your list.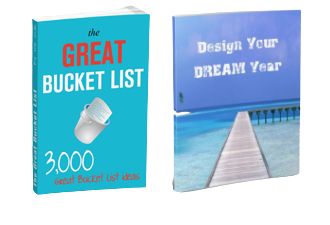 Click here to get The Great Bucket List and Design Your Dream Year for Free.
Get the Guides for Free

One more thing, if you decide to take part in any of the activities listed below, you do so entirely at your own risk. Some of the bucket list ideas listed here can be risky (or even illegal depending on where you live), so seek out guidance if you decide to try them, especially if you're a young teenage guy or girl.
With this in mind, enjoy the fun!
Crazy Bucket List Ideas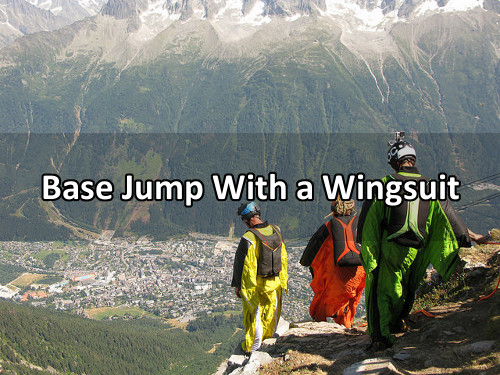 1. Base Jump With a Wingsuit
2. Be at the Top of the Tallest Building in the World
3. Be Brave Enough to Bungee Jump
4. Be Face to Face With a Tiger
5. Cage Dive With Sharks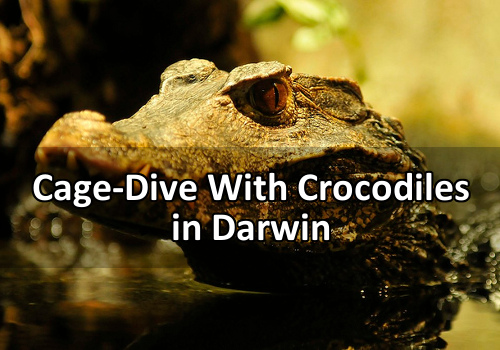 6. Cage-Dive With Crocodiles in Darwin
7. Capture a Fugitive
8. Capture a Tornado on Film
9. Cave Dive
10. Chase a Tornado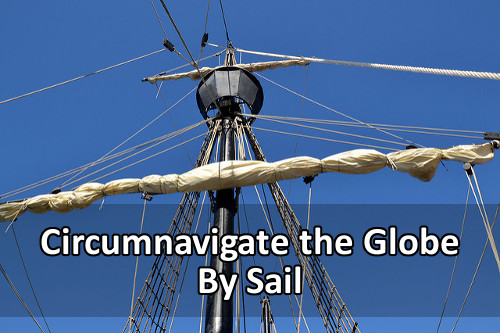 11. Circumnavigate the Globe By Sail
12. Cliff Dive
13. Cliff Diving Into Water
14. Climb 5 Mountains
15. Climb a Volcano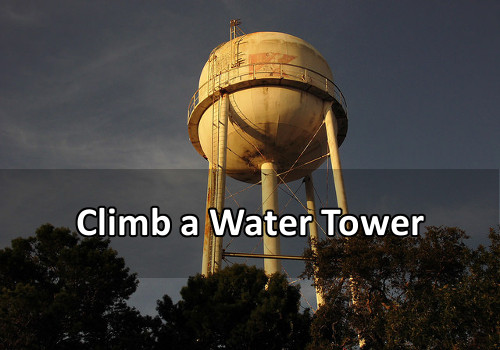 16. Climb a Water Tower
17. Climb a Waterfall
18. Climb an Iceberg
19. Climb to the Top of a Rope in a Gym
20. Climb to the Top of Kale Fortress in Skopje
21. Climb to the Top of Orton Hall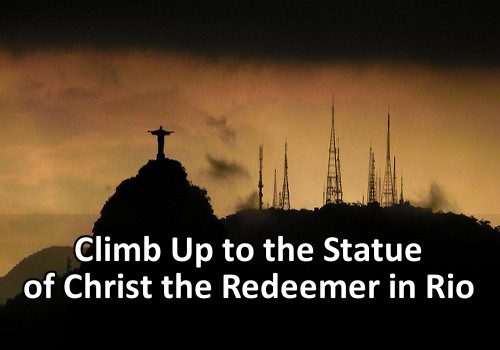 22. Climb Up to the Statue of Christ the Redeemer in Rio
23. Coal Walking
24. Cross a Country By Foot
25. Cross a Country With Bicycle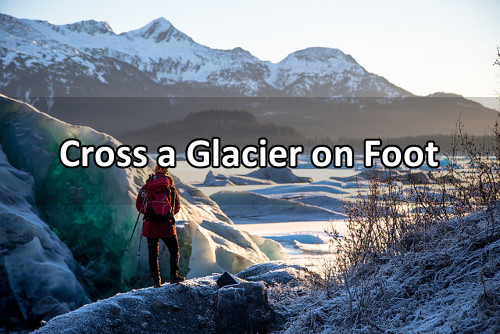 26. Cross a Glacier on Foot
27. Crowd Surf at a Rock Concert
28. Deliver a Baby
29. Dive in a Cage With Great Whites
30. Dive in a Submarine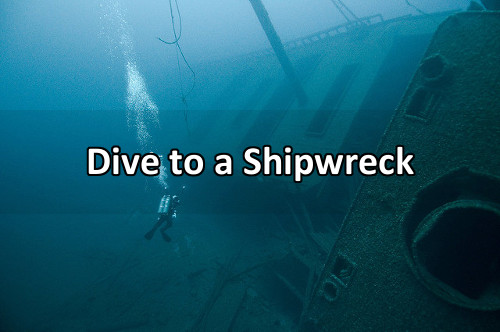 31. Dive to a Shipwreck
32. Dive to the Titanic
33. Dive Under the Ice
34. Dive With a Whale Shark
35. Do a Bungee Race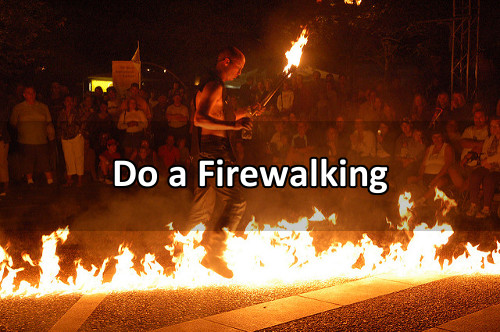 36. Do a Firewalking
37. Do a Free Fall Human Suspension
38. Do a Polar Bear Plunge
39. Do a Polar Bear Swim
40. Do a Skydive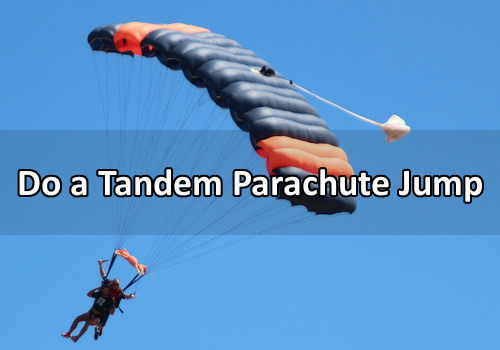 41. Do a Tandem Parachute Jump
42. Do Human Bowling
43. Do Reverse Bungee
44. Do Something Insanely Brave
45. Do the Worlds Highest Bungee Jump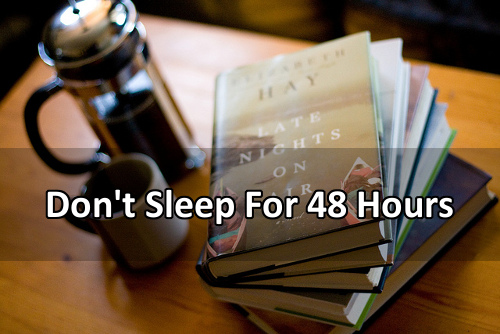 46. Don't Sleep For 48 Hours
47. Drive 200+ Kph on the German Autobahn
48. Drive a Race Car on a Race Track
49. Drive a Rally Car
50. Eat Bugs
51. Eat Bull Testicles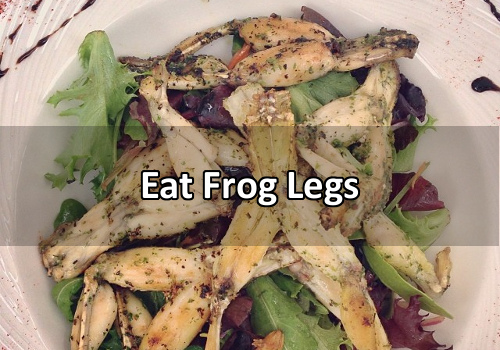 52. Eat Frog Legs
53. Eat Iguana
54. Eat Snake
55. Eat Something Foreign That Looks Disgusting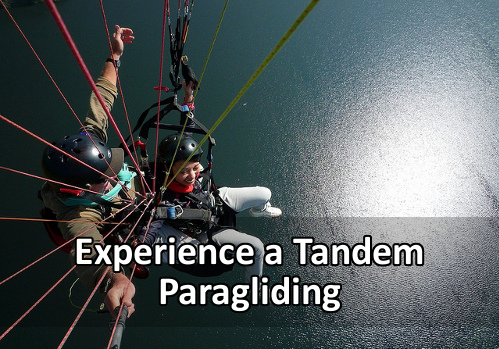 56. Experience a Tandem Paragliding
57. Experience a Very Mild Earthquake
58. Experience Four Different Extreme Environments
59. Experience Weightlessness
60. Feed Sharks
61. Fly a Wingsuit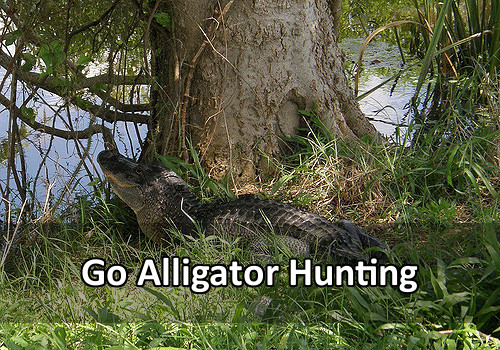 62. Go Alligator Hunting
63. Go at the Top of the Highest Building of the World
64. Go Base Jumping
65. Go Bobsledding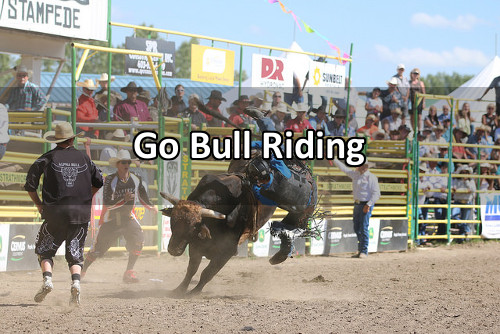 66. Go Bull Riding
67. Go Cave Jumping
68. Go Cliff Diving
69. Go Dog Sledding
70. Go Go-Karting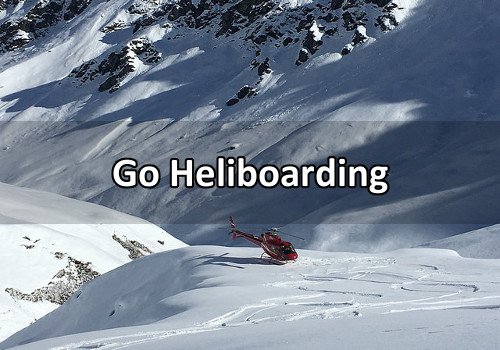 71. Go Heliboarding
72. Go Helmet Diving
73. Go Indoor Skydiving
74. Go Into a Zero Gravity Room
75. Go Into Space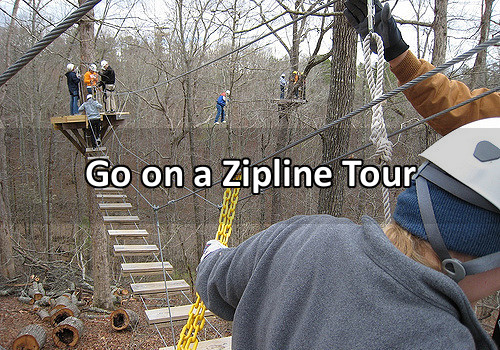 76. Go on a Zipline Tour
77. Go Parachute Jumping
78. Go Paragliding
79. Go Parasailing
80. Go Para-Skiing
81. Go Pearl Diving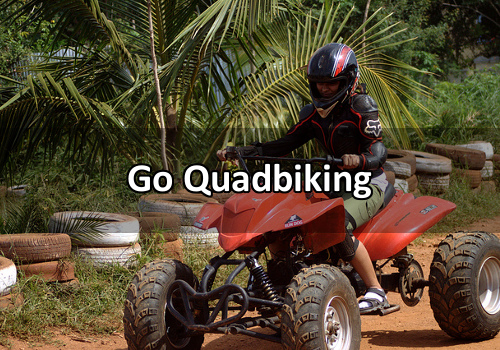 82. Go Quadbiking
83. Go Rappelling
84. Go Red Back Spider Hunting
85. Go Snorkeling in a Shipwreck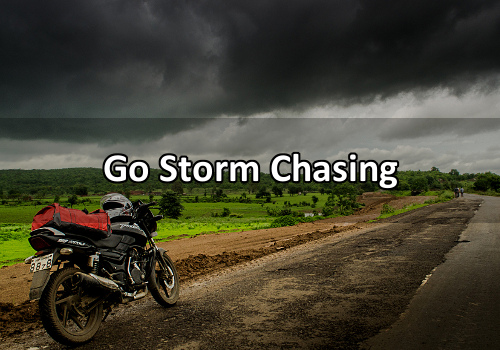 86. Go Storm Chasing
87. Go Swimming in the Great Barrier Reef
88. Go Volcano Boarding
89. Go White Water Rafting
90. Go Wind Surfing
91. Go Zip Lining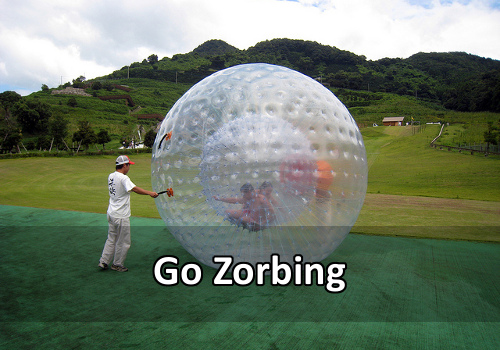 92. Go Zorbing
93. Hang Glide
94. Have a Nascar Experience
95. Hold a Dangerous Snake Around my Neck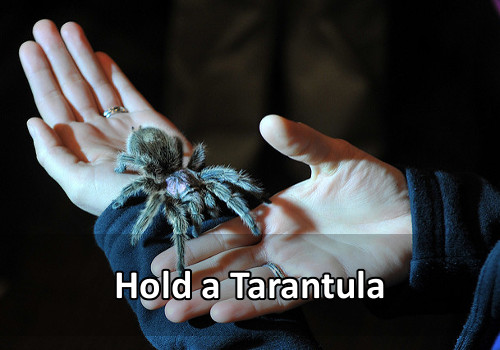 96. Hold a Tarantula
97. Hold a Venomous Snake
98. Jump from a High Place
99. Jump from an Airplane
100. Jump in a Fountain
101. Jump Off a Rock Into the Ocean
102. Jump Off a Waterfall
103. Jump Off Stratosphere Tower
104. Jump Out of a Plane With a Parachute
105. Kill a Hog With a Bow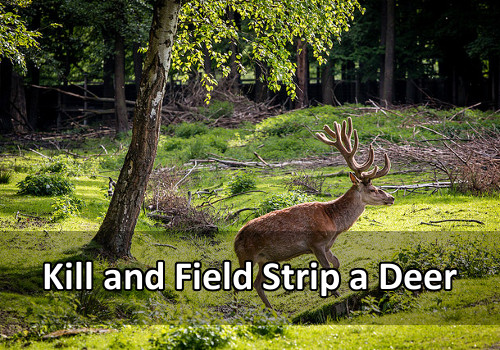 106. Kill and Field Strip a Deer
107. Kill and Skin a Rabbit
108. Live in the Wild For 2 Weeks
109. Live in the Wilderness With Nothing But a Knife
110. Live Like a Hobo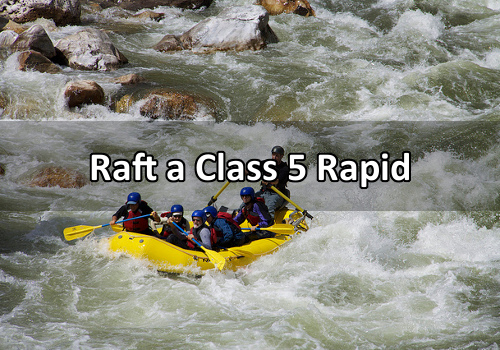 111. Raft a Class 5 Rapid
112. Raft Through the Grand Canyon
113. Rappel Down a Waterfall
114. Rappel Down the Side of a Castle
115. Reach Earth's Deepest Seabed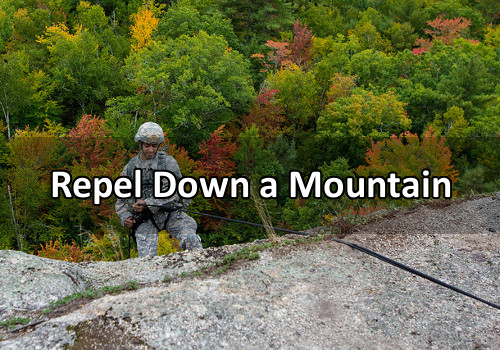 116. Repel Down a Mountain
117. Repel Into a Cave
118. Repel Off a Cliff
119. Ride 100 Miles Through Death Valley
120. Ride 50 Rollercoasters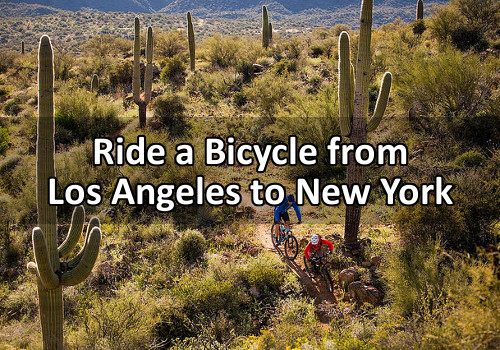 121. Ride a Bicycle from Los Angeles to New York
122. Ride a Bull
123. Ride a Zipline Through the Jungle
124. Run With the Bulls
125. See a Bear in the Wild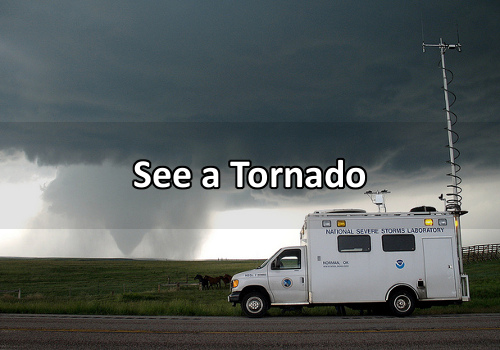 126. See a Tornado
127. Summit Mount Everest
128. Survive a Week on a Deserted Island
129. Tame a Tiger
130. Touch a Snake
131. Zipline Through the Jungle
What is a Bucket List? A bucket list is a list of things one hopes to do before they die. The idea of a bucket list is quite popular in the modern society. It is often used as a way to document the things you dream to do. The term was coined by American author, businessman, and philanthropist, James Wesley Rawles in his novel "The Bucket List". Today, it is not uncommon for people, like myself, to make their bucket lists public on social media platforms or blogs. This way they can invite others to contribute ideas on what they should do next.
Quick Tip For Creating Your Crazy Bucket List: If you have a hard time coming up with ideas, try brainstorming with other people or looking for inspiration online. Don't forget that your bucket list can be as long or as short as you want it to be! Share the list with friends and family for inspiration.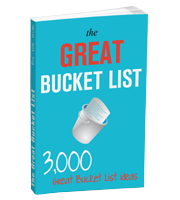 Looking for more bucket list ideas?
Click here
to get my book,
The Great Bucket List - 3000 ideas to do before you die
, for
FREE
!
3000 Bucket List Ideas
Get 3000 bucket list idea + a proven step-by-step action plan to accomplish those big goals on your list. Just enter your email below and it will be sent to you instantly
for free
.
* No fluff, No spam, You can always opt out