Cut Costs Not Corners: Summary Review
This is a summary review of Cut Costs Not Corners containing key details about the book.
What is Cut Costs Not Corners About?
Cut Costs Not Corners has a coherent and structured approach to cost cutting as a permanent activity, combined with guidance on the practical steps to take and powerful international case studies. It covers strategic and tactical cost cutting options such as analysing space needs, buying technology for less, selling off redundant assets, reducing credit risk, reviewing distribution methods, sourcing new suppliers or consolidating existing ones, advertising for less, changing the route to market, travel and utility savings, minimising finance and tax costs, crisis measures - freezing recruitment, delaying pay rises, sell and lease back assets - keeping budgets rolling and using a daily cash flow model.
Who is the author of Cut Costs Not Corners?
Colin Barrow MBA was until recently Head of the Enterprise Group at Cranfield School of Management, UK, where he taught entrepreneurship on the MBA and other programmes.
Book Details
Print length: 184 pages
Genre: Business
* The editor of this summary review made every effort to maintain information accuracy, including any published quotes, chapters, or takeaways. If you want to enhance your personal growth, I recommend checking out my list of favorite personal growth books. These books have played a significant role in my life, and each one includes a summary and takeaways to help you apply the concepts.
Chief Editor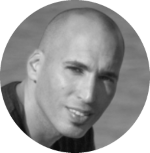 Tal Gur is an author, founder, and impact-driven entrepreneur at heart. After trading his daily grind for a life of his own daring design, he spent a decade pursuing 100 major life goals around the globe. His journey and most recent book, The Art of Fully Living, has led him to found Elevate Society.