Darius Foroux: Defeat the Enemy Within and Live with Purpose
Darius Foroux is the author of 7 books, including Think Straight, Do It Today, and Win Your Inner Battles. He writes about productivity, business, and wealth building. His ideas and work have been featured in TIME, NBC, Fast Company, Inc., Observer, and many more publications.
Hey Darius, can you please share a few words about yourself and your work? What made you choose your current path?
I'm an author and blogger. I published my first book in 2015, and also started my blog back then. I felt like the content I read online wasn't that great and I had a different take on the topics I cared about like productivity, entrepreneurship, and investing. So I started sharing my ideas online and when I noticed that other people found them useful, I kept going.
What is your definition of success? What do you do to attain more of it?
Success means personal freedom to me. To attain more, I keep investing in myself and in assets. Skills plus assets give you more freedom to do what you like, while also being practical by taking care of your financial responsibilities.
What is one habit that has benefited your life the most? Also, what is one practice you've always wanted to add to your life, but didn't?
My one habit is questioning everything. I'm a skeptical person by nature so I've always been questioning things. It helps to stay grounded.
What is one belief or value that you hold as your guiding truth?
That the purpose of life is not happiness but usefulness. I adopted that from Emerson. It's a great way to live because it shifts your focus to trying to make a contribution instead of thinking of yourself.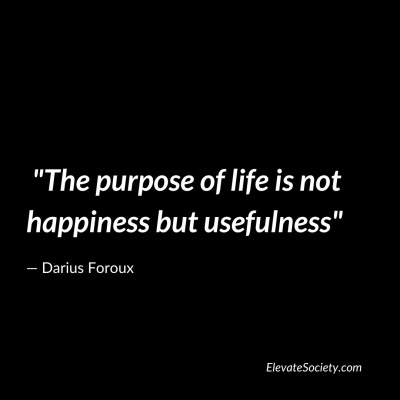 What is one of the best or most worthwhile investments —money or time investment — you've ever made?
The best investment is in yourself. So I don't regret spending years getting degrees and reading so many books and learning new skills. Without that education, I also wouldn't be able to successfully invest in assets.
What is one life-changing book that has greatly influenced and helped you along the way? Also, who has inspired you the most in your journey?
A Manual For Living by Epictetus. It's pretty short. I read it once a year.
How have you managed to overcome deep fears to achieve your goals? Also, did you find an effective way to eradicate fear from its root?
By relying on philosophy. I don't think we need to find all the answers to our personal problems ourselves. We can just read philosophy and be open-minded. By listening to the advice that great Eastern and Western philosophers have shared over the centuries, I've learned how to live without fear.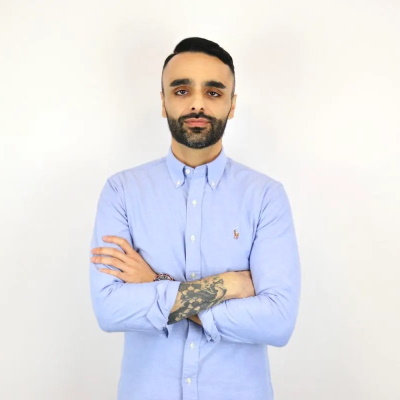 How have you managed to change some of your deepest limiting beliefs? Also, did you find a reliable process to embody empowering beliefs?
By reading philosophy. Growing up I never had any educated or successful people around me. Growing up in that environment, you adopt the same limiting beliefs as most people. By reading books you can expose yourself to the minds of some of the greatest thinkers on earth. By adopting the same habits and mental models, I've turned things around.
What is your message to someone who is about to embark on their next big mission or dream? Also, what advice should they ignore?
Only listen to the best in the world. To people who have achieved what you want to achieve. Ignore losers and people who don't walk the talk.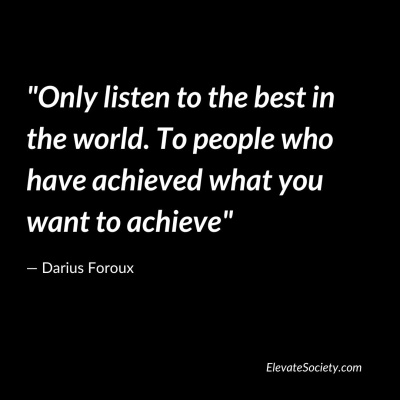 Finally, what are you primarily working on these days?
I'm currently writing my next book, tentatively called The Stoic Path to Wealth. It's about how you can apply Stoic philosophy to building wealth in the stock market.
***
You can find more about Darius at his website at dariusforoux.com or on Instagram @dariusforoux
Chief Editor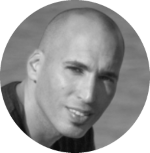 Tal Gur is an author, founder, and impact-driven entrepreneur at heart. After trading his daily grind for a life of his own daring design, he spent a decade pursuing 100 major life goals around the globe. His journey and most recent book, The Art of Fully Living, has led him to found Elevate Society.