Dave Ursillo: Awakening Through Writing
Published author and freelance writer Dave Ursillo dreams of changing the world through writing. Once an aspiring political shaker and mover, Dave realized he didn't like many of the political world's ways such as lying, cutting corners, and undercutting competition. He returned to his love of words and wrote his way into the life he currently enjoys.
Believing that words hold the power to connect one to oneself as well as to others, Dave encourages other writers to grow in their art.
From a book of poetry "God Whispers on the Wind: Spiritual Poems of Light, Laughter and Love" to "Lead Without Followers: How to Save Our World by Radically Redefining the Meaning of Leadership" and "Power from Within: A Manifesto", two non-fiction books, Dave Ursillo shares his passion for writing, love of personal leadership, and how to connect to our inner power.
Enjoy!
1. Hey Dave, Tell us a bit about yourself. Where did your love of writing come from?
My love of writing dawned in youth when, as a natural introvert and quiet, "background" sort of a kid, I found my true voice, dreams and power embodied in writing. Writing is invitational by its nature; silent, quiet, inviting eyes to read them and minds to consider the messages they spin on the page. I love that about writing, because all I ever hope for is to invite others to free themselves: to feel their truth, their own awakening.
2. How did you become an entrepreneur? What ultimately led you to quit your job and make a lifestyle change? What was your first step?
I became an entrepreneur by default after quitting my job in politics in 2009. I was only 23 at the time, but depressed with my life, unfulfilled by my work and feeling like I was giving up on my dreams all for the sake of what others expected of me. When I quit, I didn't know what I was doing. My goal was to become an author and speaker and to fully embrace my love of writing, communicating and connecting with others. Alas, for a young writer who was not very good at writing, I needed to find a way to support myself. The idea of entrepreneurship followed suit. And entrepreneurship can teach you a lot about being a great artist.
3. How would you describe your life now as a writer, following your dream, as compared to your life before when you were trying to succeed in the political world?
I'm not sure they compare, Tal! My body and health have always been a tuning fork for my mental-emotional state. So when I was working in the political world, I was diagnosed with mild depression, dealing with anxiety attacks, barely eating, only wished to sleep when I wasn't working, and became very sick twice (in three months). Four years later, I've had one minor stress-induced illness and one head-cold -- so that says it all!
The change is not immediate (it never is), or ever so "black-and-white." There are many days today when I question what I'm doing with my life and what it's all for -- that's natural. But when I can, today, fall back upon "the why" of what I do, who I am and what I believe -- my core values, personal beliefs about life and love and the human experience -- it reminds me that this is what I want to be doing, and how grateful I am for it.
4. You stated how writing can connect a person to his or herself. How would you describe how this happens for you?
When I write, I return to my true self. Whenever anyone writes, I believe that they return to a truer form -- less identity and ego, and more "eternal." Some piece of us that is connected to everything and everyone -- God, love, spirit, the cosmos. When we write, we choose to cultivate our thoughts into order, understanding, and thus, peace. When we can find peace in our own minds, we return to a truer state of who we are. We reconnect with ourselves, and our love.
5. Your website as well as your book "Lead Without Followers" speak about this concept of leading that is contrary to what one typically thinks of as leading. Can you briefly explain this concept to someone who is unfamiliar with it?
I believe that you are a leader based upon the life you live and lead, every day, and not because you have a certain number of followers, fans, money, job title or social status. Leadership dawns within from choice and commitment to be your best and do your best for others. The petty, tangible measures of career success -- fame, acclaim, dollars, followers -- don't dictate one's ability to be a leader, a giver, or an artist or creative. They mislead us from focusing on what matters most: who we are, what we do, why we do it, and how.
6. What kind of services do you offer to people seeking you out for private consulting? Do you only work with writers or do you offer advice and help to other people as well?
I've done life-coaching, book-writing consulting, writer-coaching and more in the last four years. These days, I am open to specialized one-on-one work if they approach and pitch me to work with them. Otherwise, I dedicate most of my time to my writers' group, The Literati Writers. It is a digital writers' group that members join for $97/quarter. As a member, you become a part of a uniquely supportive writing community with men and women from around the globe who, as writers, want to "live and love" their creative journeys. We have weekly writing exercises, a custom-written curriculum, workshops, live interviews with authors like Jenny Blake, Adam King and Danielle LaPorte, and every member receives one-on-one support from me.
7. You have an astonishing number of articles published – over 300! What advice would you give to new writers who are interested in publishing their work?
Just keep writing. You can only become a better writer by writing more. But the magic happens when you share your writing -- or any artwork. No matter if it's good or terrible, you're still improving your skills but further inviting other people to come along with you for the journey. You will grow more, learn faster, improve quicker, and be all the happier for it when you share more of your writing and creations with people. Trust me.
8. How do you generate new ideas? Have you adopted a "process" that helps you to become more creative?
I have no process to generate ideas other than to live. I use my life to inspire my writing and creative expressions. When I have nothing to write about, it's my own fault for not experiencing enough of life lately. You will enrich your artistry by living more. Experiencing more. Meeting more people. Shaking hands and having conversations. Sharing coffee. Traveling. Loving and receiving love. Life will serve you with ideas, endlessly.
9. Your book of poetry "God Whispers on the Wind" has a spiritual element to it. Is spirituality an important part of your life and your writing?
Yes, though you may never know it. I'm a run-of-the-mill 27-year-old guy who likes beer, girls and sports. But my spirituality is a piece of that "truth" I mentioned earlier -- it is who I am. I see fibers of God, the Universe and love itself spun through every face I see on the street, random acts of kindness, art, smiles and tiny moments. That is what inspires me, and because I find it beautiful, I hope to share it and trust that someone else might find it beautiful too.
10. What is your best advice in regards to promoting a business? What would you recommend to people who want to build their brand?
Word-of-mouth is your best friend. Have an obsessively earnest and authentic vested interest in your customers, clients and readers. You prove that not just by saying how much you care, but by showing it -- time after time after time in your actions, and in the work you create. A few other points: "Going viral" is a joke. Social media is a tool, not an answer. Care more, and live by how much you say you care.
11. What important life lesson would you say you learned from your change in careers?
"Love, before you're gone."
12. What is your definition of success? Is there a specific formula someone needs to use to obtain success?
Success ain't real. It's not a goal, a finish line or something you can reach, grab, attain or keep. We use the word success to mean when it feels right: on purpose, meaningful, fulfilling, authentic and earnest. I don't have a definition of success, but I feel like I'm succeeding when I am unapologetically true to myself and when that truth helps other people. I want the world to be better for my life to have been lived, and I am doing just that. The formula is this: "What do you wish? Why do you wish it? Do it."
13. What is your message to someone who's about to embark on his dream?
Your life is worth it -- never forget that.
14. What's next for you? Do you have any big plans for the future, such as a new book, or a new adventure?
I am writing my next book, WHEN THE ARTIST STOPS STARVING, which should be available for Kindle in March or April 2013. I will be spending five weeks in Hawaii soon to enjoy the tropics and work from the beach. My writers' group will reopen to new members in May. And other than that Tal, I am completely open, embracing and receiving whatever next comes my way.
Thank You Dave!
---
Dave Ursillo is a writer and blogger at daveursillo.com. He offers an online writers' support group called "The Literati" as well as he is available for private consultations. You can also find him on Twitter @DaveUrsillo
Chief Editor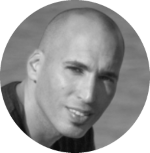 Tal Gur is an author, founder, and impact-driven entrepreneur at heart. After trading his daily grind for a life of his own daring design, he spent a decade pursuing 100 major life goals around the globe. His journey and most recent book, The Art of Fully Living, has led him to found Elevate Society.