Better master than a boss
What if our 'boss' wasn't a fellow human being but our passion to contribute?
The origin of the word 'boss' comes from the dutch 'baas' meaning Master.
What kind of master do we really want to have - An internal or an external one?
We are all here to serve, in one way or another, but what if we stopped seeing our work as work FOR others and instead as work WITH others?
As a collaboration rather than as a hierarchy.
We may have no control over events in our lives but we do have control over the energy we bring to them.
A passion to contribute is a sure way to low unemployment.
-
Previous share: What is needed right NOW?
Founder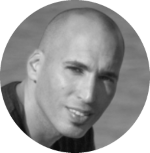 Tal Gur is a location independent entrepreneur, author, and impact investor. After trading his daily grind for a life of his own daring design, he spent a decade pursuing 100 major life goals around the globe. His most recent book and bestseller, The Art of Fully Living - 1 Man, 10 Years, 100 Life Goals Around the World, has set the stage for his new mission: elevating society to its abundance potential.