The only map you ever need
The only map you ever need is a MAP OF YOU.
Close to a decade ago, I quit a well-paying corporate job in Australia, sold almost everything I owned, and left on a one-way ticket to Nepal.
What would make someone leave his known, comfortable life and set out on a new and uncertain journey?
The answer, of course is different for each individual. For me, it was, and still is, all about exploration.
Exploration of self.
My map — any map, for that matter— is covered with thick layers of social conditioning. It is extremely easy to get lost.
And I did. Many times. But Each time I emerged stronger. Each time I earned a piece of the puzzle. Each time I saw different portions of the map.
Throughout the journey, I've met a lot of great teachers, but the greatest teachers of all were the ones who inspired me to look not further than myself.
In their eyes, I saw nothing but signs of peace because there was no desire to impose their solution on me.
For my path is not theirs, and theirs is not mine.
They knew that the only map I'd ever need is the one of myself.
--
Previous share: The most important relationship in life
Founder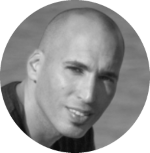 Tal Gur is a location independent entrepreneur, author, and impact investor. After trading his daily grind for a life of his own daring design, he spent a decade pursuing 100 major life goals around the globe. His most recent book and bestseller, The Art of Fully Living - 1 Man, 10 Years, 100 Life Goals Around the World, has set the stage for his new mission: elevating society to its abundance potential.