Yesterday, I arrived to the Canary Islands and checked in into one of the most beautiful apartments I've ever stayed in. But instead of feeling joy, I felt a bit of sadness.
WTF??
"You should be happy" a voice inside of me muttered. " look at all of this beauty...". However, I couldn't help myself but feeling some kind of sadness.
In the past, I may have ignored the feeling or go for a run, or drink a glass of wine, or something. This time, however, I stayed with the sadness until it dispersed.
When the emotion began to fade away, clarity kicked in. This beauty wanted to be shared. Not just a photo but in person too.
Although there were still a lot of question marks scribbled on my map, the overall message was pretty clear: Life is more meaningful when shared.
And for that I am grateful for the sadness that befell me.
-
Previous share: Wherever you go, there you are
Founder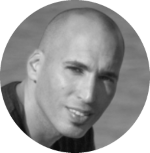 Tal Gur is a location independent entrepreneur, author, and impact investor. After trading his daily grind for a life of his own daring design, he spent a decade pursuing 100 major life goals around the globe. His most recent book and bestseller, The Art of Fully Living - 1 Man, 10 Years, 100 Life Goals Around the World, has set the stage for his new mission: elevating society to its abundance potential.