Nothing external is good or bad
Nothing external to us is either good or bad - but just a tool that amplifies who we are.
Fame, money, charisma - often get a bad rap but they are just tools.
Will we use them for our own egotistical self self interest and pleasure...will we take advantage of others? OR, will we use these tools to empower others and benefit the whole?
The same tool, different use.
It's our own internal values, struggles and pain that determine how the narrative of our lives will be woven.
-
Previous share: Advancing backwards
Chief Editor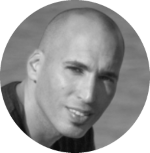 Tal Gur is a location independent entrepreneur, author, and impact investor. After trading his daily grind for a life of his own daring design, he spent a decade pursuing 100 major life goals around the globe. His most recent book and bestseller, The Art of Fully Living - 1 Man, 10 Years, 100 Life Goals Around the World, has set the stage for his new mission: elevating society to its abundance potential.