These days, it seems that almost everyone is searching for something MORE.
More peace, more love, more abundance, more happiness, more freedom, more enlightenment... But here's something I've recently realized: Chasing for MORE already assumes scarcity.
Even worse, it reinforces scarcity.
Not only that, paradoxically, the chase for MORE only takes us further away from what we long for.
In fact, it's the only thing in our way.
Because not one of these things- love, happiness, abundance - is something we can achieve.
It's something that we ARE.
Spending our precious lives trying to attain something that we already ARE is perhaps the biggest time-waster of all.
The only way to embody something is to stop chasing it.
-
Previous share: Don't take creativity seriously
Chief Editor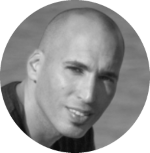 Tal Gur is an author, founder, and impact-driven entrepreneur at heart. After trading his daily grind for a life of his own daring design, he spent a decade pursuing 100 major life goals around the globe. His journey and most recent book, The Art of Fully Living, has led him to found Elevate Society.