Discontent, blaming, complaining, self-pity cannot serve as a foundation for a good future, no matter how much effort you make.
What's the meaning of this quote?
Quote Meaning: In life, it's natural to encounter challenges, setbacks, and moments of dissatisfaction. However, dwelling in discontent, blaming others, complaining, or indulging in self-pity are not productive ways to build a better future. This quote reminds us that no matter how much effort we exert, these negative mindsets and behaviors will not lay a solid foundation for a positive and fulfilling life.
Discontentment stems from a focus on what is lacking or what we perceive as missing in our lives. While it's important to have aspirations and goals, fixating on what we lack can lead to a perpetual state of dissatisfaction. Instead, a more fruitful approach is to cultivate gratitude for what we already have while maintaining a healthy ambition for personal growth and improvement.

ELEVATE
Free Resource: A step-by-step blueprint to help you set and realize big dreams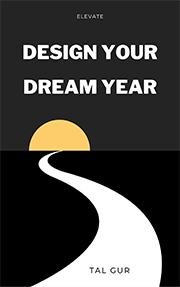 Blaming others or external circumstances for our challenges is disempowering. It relinquishes our responsibility and agency in shaping our own lives. By shifting our mindset to one of personal accountability, we can identify areas where we can take action and make positive changes. Taking ownership of our choices and responses empowers us to navigate challenges and overcome obstacles, propelling us towards a better future.
Complaining and self-pity are self-defeating patterns that drain our energy and focus. While it's essential to acknowledge and process our emotions, getting caught up in a cycle of complaining or feeling sorry for ourselves hinders our ability to find solutions or take meaningful action. Instead, cultivating a resilient mindset and seeking constructive ways to address challenges will create a more favorable environment for personal growth and a brighter future.
To build a good future, it is crucial to shift our mindset from discontentment, blaming, complaining, and self-pity to gratitude, personal accountability, resilience, and proactive problem-solving. By doing so, we create a solid foundation for growth, learning, and positive transformation, allowing us to shape a future that aligns with our aspirations and brings us genuine fulfillment.
Who said the quote?
The quote "Discontent, blaming, complaining, self-pity cannot serve as a foundation for a good future, no matter how much effort you make." was said by Eckhart Tolle (Bio / Quotes). Eckhart Tolle is a spiritual teacher and author who is best known for his book "The Power of Now.
Chief Editor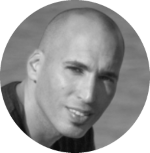 Tal Gur is an author, founder, and impact-driven entrepreneur at heart. After trading his daily grind for a life of his own daring design, he spent a decade pursuing 100 major life goals around the globe. His journey and most recent book, The Art of Fully Living, has led him to found Elevate Society.