The Freedom Lifestyle – How To Travel the Road Less Traveled
A gypsetter, DJ Yabis lives in a different country every few years. In addition, he spends much of his time traveling around the world. Recently, he has travelled to more than 90 European cities and he shares his knowledge and adventures on his website, Dream Euro Trip. His experiences have taken him backpacking around Southeast Asia, traveling and living all over Europe, and over to the Americas.
DJ's website helps others plan, budget, and make their dream European trips come true. Don't, however, expect his advice to be the traditional banter on typical travel websites. DJ's adventurous side shines through as he gives advice on how to share cars with strangers and other unconventional ways to travel and find lodging. The descriptions given on his blog focus more on the culture found in cities as DJ shares his experiences with music, films, fashion, and food rather than the usual tourist sites.
1. You are a gypsetter. How would you describe your lifestyle? How do you define "gypsetter"?
Basically the gypset lifestyle is a lifestyle that combines the speed and glamour of the jet-set with the alternative, wandering ways of a gypsy. It fuses the resourcefulness and restlessness of a gypsy with the sophistication of the jet set.
Most gypsetters tend to be freelance creatives like artists, musicians, designers, surfers and bon vivants. I like to think of myself as a bon vivant, a French word which literally means "one who lives well" or a person who enjoys the good things in life, especially good food and drink. Or simply, man about town. 😀
Traveling is a lot more fun with the gypset mindset. A gypsetter doesn't take vacations, they barter residencies, crashing with friends or swapping apartments. If a gypsetter does check into a hotel, it's most likely a boutique hotel with friendly staff who remembers your name in the outskirt of the city.
Gypsetters like places that are hard to reach and with that elusive high-low mix of people and culture. They are more likely to get a tan in Croatia rather than in Spain. Paris? London? Barcelona? Forget it. There's Stockholm, Berlin and hey, Budapest is cool.
2. What are a few pieces of advice you would give other people who are considering being gypsetters?
Actually, the best advice I could give is to just go out in the world and create your own version of a gypset. There's no other way but being out there and experiencing it. You can start by checking out where the gypset hangout here.
3. You have lived all over the world. What country has been your favorite thus far? Why?
This is always a tricky question. I love many places and I could travel and live in most of these places. But if I have to really choose, I am torn between two actually. It would be Sweden and Germany.
Sweden because I have always dreamt of living in Stockholm and I eventually did and it was the best thing ever. I still love the country and I'll be gypsetting there again starting August.
Germany because it's a fucking cool place. I love German culture and I love ze Germans! I have lived in Cologne last year and visited the country often. Actually I am in a small German town somewhere near the Dutch border right now. Currently, my dream city is Berlin.
4. Over the last few years, you lived in and traveled throughout Europe. How do you decide where to go? What inspires you to go to certain places more than others?
There are 3 major reasons why I would visit a place: people, inspiration, event.
For me travel is always about the people in your trip and so most of the time I visit a place because I have a friend who I wanted to see or who invited me to come over. For instance, I just went to visit my Colombian friend who is currently based in this small city called Albacete in Spain. I mean who goes there? My friend even calls it AlbaSHIT haha but you know what, I had a great time!
I devour literature, foreign films and music almost on a daily basis. I actually get a lot of inspiration from reading books, or watching foreign films or listening to music. One of the reasons why I fell in love with Sweden is because some of my favorite bands are Swedish. It started my obsession with the country. And for instance, I am currently reading this amazing book, A Night Train to Lisbon, and now I am seriously considering going to Portugal again soon.
Lastly, I travel to some places because of an event I want to attend. I'm a music festival freak so in the summer I travel around Europe to attend different music festivals. I just came back from a crazy week in the south of Norway to rock out at Hovefestivalen.
This is how I travel. I don't go to a certain place just because everyone goes there or because everyone thinks it's a cool place. NO. I go because I have my own deeply personal reasons for visiting.
5. What is a "semi-nomadic socially integrated travel?"
In practical terms it means I like to live in my own apartment, shop where the locals shop and hangout with locals where they hangout, rather than stay in hotels, eat in tourist restaurants and hangout with other tourists in tourist
enclaves. This is my idea of experiencing a place fully. Sure I do hop around when I travel but I always stay longer in some places and make them my gypset hub.
6. You have always had a dream of traveling to and living in Europe. What was the inspiration behind that dream? What motivated you to make it happen?
I have always planned to study in Europe for my masters. After I got my Bachelor's degree in Industrial Engineering I started working and discovered the Couchsurfing community. I sometimes hosted travelers in my apartment in Manila
on weekends. I met really interesting, positive people. And what I learned from talking to them is that they made their dreams happen and they are living it.
Being in constant contact with people like these made me evaluate my own life and pushed me to take action to make my own dreams a reality. I eventually got a full scholarship from the European Commission to study for 2 years in Europe. BINGO! (Of course there's more to that sentence but it seems it up neatly).
7. Your travels are mostly funded by a scholarship. Can you explain and describe this scholarship?
This prestigious scholarship is called Erasmus Mundus which is funded by the European Commission. They offer full scholarships for non-Europeans to study Masters and PhD in different universities in Europe. They pay everything: flights, insurance, monthly allowance. Best scholarship ever!
8. What are three things you always take with you when you travel?
Besides the essentials (like passport, money and bank cards), I always have a book, a music player and my laptop with me.
9. What are some things you consider when deciding on a place to call home for a few years?
My main consideration is how much I like the people. No matter how beautiful the place is if people are no fun, then I won't enjoy living there. I really don't care about most things as long as I like the people living in that place.
10. As you've traveled extensively around the world and also love to cook, what is your favorite food to eat? What is your favorite type of food to cook?
I'm kind of a foodie as well so I eat pretty much everything and my taste buds always favor something different at different times. Right now I am crazy over soups, particularly German soups. You have to eat Lauchsuppe if you're in
Germany. Home-cooked if possible!
Since I am always surrounded by Europeans and I love cooking something different, I always cook sort of a European-Asian fusion food. An example would be cooking Chicken Menudo, a Filipino dish, and turning it Italian by using pasta instead of rice. Plus I use a lot of local ingredients to update the recipe. People love it.
11. You give people a lot of Euro travel advice on your website. Where do you get inspiration for your content?
Mostly from my own travels! And from questions of my friends or people who email me. For example, a lot of people are bugging me about the cost of doing a Euro Trip so I created this FREE online Euro Trip calculator to help them budget their own trip. I also learn a lot of interesting things from my local friends or talking to locals
when I'm traveling. And before my trip, I also research for interesting stuff which eventually gets featured in the site. There are so many amazing things to see and do in Europe besides seeing the Eiffel Tower or Coliseum. And through my Euro Trip website, I can inspire people to travel more, say, creatively and of course cheaper in Europe.
12. When you get to a new place, what are the first few things you do to figure out your bearings? Do you research it online in great detail ahead of time or do you learn as you go?
Transportation system! And it's usually easy in Europe once you get the hang of it. But I'm really bad with directions so I struggle sometimes haha. Most of the researching I do online is knowing what off-the-radar/cool things I can see or do in a place. The rest I just figure out when I'm there. Plus it's too overwhelming to plan everything if you have big trips like I always do. I think it's only possible for short weekend trips. And you know, as I always say, every trip needs a Columbus moment or two.
13. Do you miss having a true home base that isn't changing every couple of years?
Sometimes. But I don't dwell on it as it will just make me miss my family and friends back home and I will feel sad. Me and my German friends just discussed the question of "Where is home?" last weekend actually. And we agreed that "Home is where you pay the rent" ;D
14. Which country will you travel to next? Why?
So far, I will be in these places in the next weeks:
Cologne - some of my bestfriends are visiting so I'll take them around
Bremen - visit a friend and check out the Science Museum that looks like a UFO
Lithuania - I got accepted to attend this all-expense paid Entrepreneurship Camp for a week in Trakai. We're not camping though, we'll stay in this really nice lakeside resort ;D
Sweden - I'll be here most of August and September. I'll be attending more music festivals and hangout with my friends. If Heaven is a place on Earth, it's Sweden in the summer ;D
Warsaw - Visit my friends in my other "home". I used to live here too and kinda miss it.
Berlin - Visit more friends and go to Berlin Festival. I know. Enough with the festival already.
Paris - My second trip to Paris in 3 years, can you imagine? Haha. Mostly visiting some friends and see more of the city. I have yet to see Mona Lisa in the Louvre. ;D
15. Which country will you live in next? Why?
It's a city. Berlin. It's my dream city right now. Or probably Norway. I love Scandinavia and I wouldn't mind living in another Scandinavian country. I've been going to Norway every summer the last 3 years and I love it and I think Norwegians are kinda cooler than Swedes. But shhhhh, don't tell anyone.
Thank You
----------
DJ Yabis is a World Traveler and a Blogger. Visit him at www.dreameurotrip.com, or @DreamEuroTrip on twitter
Chief Editor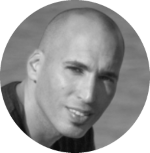 Tal Gur is an author, founder, and impact-driven entrepreneur at heart. After trading his daily grind for a life of his own daring design, he spent a decade pursuing 100 major life goals around the globe. His journey and most recent book, The Art of Fully Living, has led him to found Elevate Society.