Do More Faster: Summary Review
This is a summary review of Do More Faster containing key details about the book.
What is Do More Faster About?
Do More Faster is a collection of advice that comes from individuals who have passed through, or are part of, this proven program. Each vignette is an exploration of information often heard during the TechStars program and provides practical insights into early stage entrepreneurship.
Who is the author of Do More Faster?
David Samuel Cohen is an American attorney who has served as the deputy director of the Central Intelligence Agency.
Brad Feld is an American entrepreneur, author, blogger, and venture capitalist at Foundry Group in Boulder, Colorado, a firm he started with partners Seth Levine, Ryan McIntyre, and Jason Mendelson. Feld began financing technology startups in the early 1990s, first as an angel and later as an institutional investor.
How long is Do More Faster?
What genre is Do More Faster?
Business, Entrepreneurship, Nonfiction
What are good quotes from Do More Faster?
"We often work with young first-time founders at TechStars. Most of them have bought into the myth that you have to work constantly in order to succeed. We think you just have to work productively, and there's a huge difference."
― David Cohen and Brad Feld, Do More Faster
What are the chapters in Do More Faster?
Chapter 1: Theme 1: Idea and Vision
Chapter 2: Theme 2: People
Chapter 3: Theme 3: Execution
Chapter 4: Theme 4: Product
Chapter 5: Theme 5: Fundraising
Chapter 6: Theme 6: Legal and Structure
Chapter 7: Theme 7: Work-Life Balance
Chapter 8: The Evolution of TechStars
Chief Editor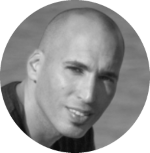 Tal Gur is an impact-driven entrepreneur, author, and investor. After trading his daily grind for a life of his own daring design, he spent a decade pursuing 100 major life goals around the globe. His journey and most recent book, The Art of Fully Living - 1 Man, 10 Years, 100 Life Goals Around the World, has led him to found Elevate Society and other impact-driven ventures.