This is a summary review of Do Over containing key details about the book.
What is Do Over About?
"Do Over: Rescue Monday, Reinvent Your Work and Never Get Stuck" is a book written by Jon Acuff, a bestselling author, speaker, and business consultant. The book provides practical advice on how to take control of your career and make positive changes in your work life.
Starting on the first day you got paid to scoop ice cream or restock shelves, you've had the chance to develop the four elements all great careers have in common: relationships, skills, character, and hustle. You already have each of those, to one degree or another. Now it's time to amplify them and apply them in a new way, so you can call a Do Over on your career, at any age.
Summary Points & Takeaways from Do Over
Some key summary points and takeaways from the book includes:
* It's never too late to make a change in your career and start working towards your dream job.
* Your career is a journey that can have many starts and stops, and you can take control of it.
* To make a change in your career, you need to have a clear vision and take action to make it happen.
* Building a strong network of contacts and seeking out mentors can increase your chances of success.
* Being open to learning and adapting to new opportunities, and being persistent in the face of setbacks is important.
* Building a strong personal brand can help you stand out in the job market and increase your value as an employee.
* Having a side hustle, a project or a hobby can help you develop new skills and increase your chances of getting your dream job.
* The book encourages the reader to take control of their own career development by setting goals, taking risks, and learning from failures.
* The author emphasizes the importance of enjoying the journey, not just the destination.
* The book is aimed at people who feel stuck in their current job and want to make a change, it provides practical steps and advice to help them take control of their career and achieve their goals.
Who is the author of Do Over?
JON ACUFF is the author of five books, including Quitter and the New York Times bestseller Start. For nineteen years he's helped companies like the Home Depot, Bose, Staples, and AutoTrader.com tell their stories.
Book Details
Print length: 288 pages
Genre: Nonfiction, Business, Self Help
What do critics say?
Here's what one of the prominent reviewers had to say about the book: "Do Over is an energetic, user-friendly guide to navigating the jumps, bumps, and ceilings that we all face in our careers." — ADAM GRANT, author of Give and Take
* The editor of this summary review made every effort to maintain information accuracy, including any published quotes, chapters, or takeaways. If you want to enhance your personal growth, I recommend checking out my list of favorite personal growth books. These books have played a significant role in my life, and each one includes a summary and takeaways to help you apply the concepts.
Chief Editor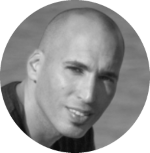 Tal Gur is an author, founder, and impact-driven entrepreneur at heart. After trading his daily grind for a life of his own daring design, he spent a decade pursuing 100 major life goals around the globe. His journey and most recent book, The Art of Fully Living, has led him to found Elevate Society.