Do the Work: Summary Review
This is a summary review of Do the Work containing key details about the book.
What is Do the Work About?
"Do the Work" is a book written by Steven Pressfield, an American author and speaker. The book is focused on how to overcome resistance, which Pressfield defines as an inner force that prevents individuals from achieving their goals.
Do the Work is a 2011 non-fiction book written by American author Steven Pressfield. It is the follow up book to his 2002 work The War of Art. In it he again presents his theory of the enemy of creative works, 'resistance', that stops individuals from achieving their desired objectives.
Summary Points & Takeaways from Do the Work
Some key summary points and takeaways from the book includes:
* Resistance is a universal force that affects all individuals, regardless of their profession or personal situation, and it can be overcome by identifying and confronting it.
* To be successful, it is important to have a clear vision of what you want to achieve and to work towards it consistently and persistently.
* The key to overcoming resistance is to take action, regardless of how small or insignificant the task may seem, and to build momentum by taking consistent and persistent action.
* To eliminate resistance and distractions in your life, it's important to identify and eliminate sources of resistance, such as social media, TV, and negative influences.
* Self-discipline, focus, and determination are crucial in achieving one's goals.
* Success is achieved by taking responsibility for one's own actions and not blaming external factors for failure.
* The book provides practical advice and strategies for overcoming resistance and taking action towards achieving one's goals.
* The book encourages the reader to start with small and manageable steps and to build momentum by taking consistent and persistent action.
* The book is a call to action and is meant to inspire the reader to start working on their goals and not to let resistance stop them.
* The book is aimed at individuals who want to overcome resistance and take action towards achieving their goals, it provides practical advice and strategies to help them to do so.
Who is the author of Do the Work?
Steven Pressfield is an American author of historical fiction, non-fiction, and screenplays.
Book Details
Print length: 176 pages
Genre: Nonfiction, Self Help, Business
* The editor of this summary review made every effort to maintain information accuracy, including any published quotes, chapters, or takeaways. If you're interested in furthering your personal development, I invite you to check out my list of favorite personal development books page. On this page, you'll find a curated list of books that have personally impacted my life, each with a summary and key lessons.
Chief Editor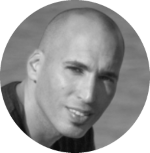 Tal Gur is an author, founder, and impact-driven entrepreneur at heart. After trading his daily grind for a life of his own daring design, he spent a decade pursuing 100 major life goals around the globe. His journey and most recent book, The Art of Fully Living, has led him to found Elevate Society.