Doing the Right Things Right: Summary Review
This is a summary review of Doing the Right Things Right containing key details about the book.
What is Doing the Right Things Right About?
"Doing the Right Things Right: How the Effective Executive Spends Time" is a book written by Laura Stack, an American author, and speaker. The book is focused on how to manage your time more effectively in order to achieve your goals.
Efficiency is accomplishing them with the least amount of time, effort, and cost—doing things right. If you're not clear on both, you're wasting your time. As Drucker put it, "There is nothing so useless as doing efficiently that which should not be done at all." Stack's 3T Leadership offers twelve practices that will enable executives to be effective and efficient, grouped into three areas where leaders spend their time: Strategic Thinking, Teamwork, and Tactics. With her expert advice, you'll get scores of new ideas on how you, your team, and your organization can boost productivity.
Summary Points & Takeaways from Doing the Right Things Right
Some key summary points and takeaways from the book includes:
* Prioritizing your time and focusing on the activities that are most important to achieving your goals is crucial for effectiveness.
* Having a clear understanding of your goals and aligning your time and efforts to achieve them is essential.
* The book provides practical tips and techniques on how to prioritize your time, set effective goals, and manage your schedule and tasks.
* Being mindful of how you are spending your time and eliminating activities that are not aligned with your goals is important.
* Being proactive and taking control of your time, rather than allowing it to control you, is crucial for success.
* Prioritizing the most important tasks and blocking out time for them will increase the chances of getting them done.
* Setting deadlines and holding yourself accountable for meeting them will increase the chances of achieving your goals.
* Being organized and efficient will help maximize the use of your time.
* The book is aimed at professionals who want to improve their time management skills and be more effective in achieving their goals.
* The book is also useful for anyone who wants to learn how to prioritize their time and be more productive in their personal and professional life.
Who is the author of Doing the Right Things Right?
Laura Stack, MBA, CSP, CPAE, is an award-winning keynote speaker, bestselling author, and noted authority on productivity. She is the CEO and president of the Productivity Pro, Inc., and a member of the Speaker Hall of Fame.
Book Details
Print length: 256 pages
Genre: Leadership, Nonfiction, Business
Doing the Right Things Right Chapters
Chapter 1:Goals
Chapter 2:Change
Chapter 3:Communication
Chapter 4:Decision-Making
Chapter 5:Environment
Chapter 6:Performance
Chapter 7:Motivation
Chapter 8:Growth
Chapter 9:Value
Chapter 10:Technology
Chapter 11:Agility
Chapter 12:Balance
What is a good quote from Doing the Right Things Right?
Top Quote: "What one thinks is right is not always the same as what others think is right; no one can be always right." - Doing the Right Things Right Quotes, Laura Stack
What do critics say?
Here's what one of the prominent reviewers had to say about the book: "If you follow the concepts Stack sculpts in Doing the Right Things Right, you can gather insight into where you can improve results, why you might be falling short in some areas, and how to improve both your work and your life." — Cathy Krause, Learning and Development Manager, MillerCoors
* The editor of this summary review made every effort to maintain information accuracy, including any published quotes, chapters, or takeaways. If you're interested in furthering your personal growth, you may want to explore my list of favorite self-improvement books. These books, which have had a significant impact on my life, are carefully curated and come with summaries and key lessons.
Chief Editor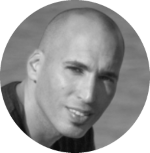 Tal Gur is an author, founder, and impact-driven entrepreneur at heart. After trading his daily grind for a life of his own daring design, he spent a decade pursuing 100 major life goals around the globe. His journey and most recent book, The Art of Fully Living, has led him to found Elevate Society.