Donna McGeorge: Make Better Use of Your Time
Donna McGeorge is an author and a global authority on productivity. She is passionate about enhancing the time we spend in our workplace to ensure it is effective and productive, as well as enjoyable. Donna believes that workplaces are complex, but not hard.
Can you please share a few words about yourself and your work? What made you choose your current path?
Essentially, I'm a productivity author and speaker but what lights me up is helping people have the space to be their best selves and do their best work. I'm not sure that I chose this path as much as it chose me. Being raised in a military family, we knew about being on time and organised and whether it was that or being a naturally organised person, it made sense to me to share how I work with the world with a view to helping.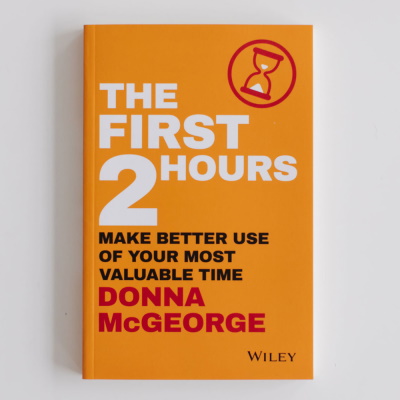 What does being successful mean to you?
Choice. It's my key driver. I like to feel like I have choices about the work I do, the people I spend time with and how I use my down time. I'm good at setting goals, including financial, personal and developmental and achieving those is another measure, however it's knowing that all of that is a result of the choices I make is what really has me feel successful.
What is one habit or practice that has benefited your life the most? Also, what is one practice you've always wanted to add to your life, but didn't?
The one habit that has benefited me the most would be protecting the first 2 hours of my day for my most intensive and impactful work. Recognising that we should pay attention to the clock in our body rather than the one on the wall has served me very well.
One practice I would have loved to implement is being a runner. I am envious of those that talk about running as if they couldn't live without it. I have tried a couple of times, but it seems I'm more of a walker.
What is one belief or value that you hold as your guiding truth?
Everything is workoutable and our current situation is a result of the choices we have made, and we can get out of (or into) a new situation by making new or different choices.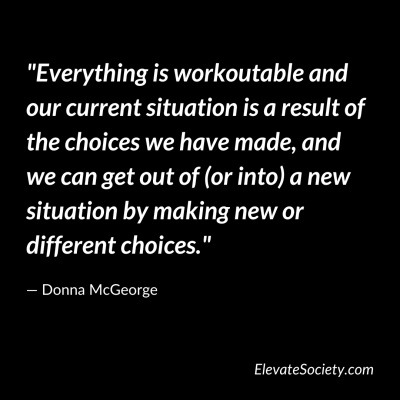 What is one of the most worthwhile investments —money or time investment — you've ever made?
I spent a number of years learning Neuro Linguistic Programming (NLP). I started with practitioner, then master practitioner and then trainer of NLP. For prac and master prac, I did them twice. I use the techniques, skills and mental models on myself and it has been the most profound philosophy in creating positive change for myself and in my work in helping others.
What is one life-changing book that has greatly influenced and helped you along the way? Also, who has inspired you the most in your journey?
The book that quite literally changed the direction of my life was The Alchemist by Paulo Coehlo. The idea that we are the architects of our lives and our future, and that the true treasure lies within. I've been inspired by several people in my world and make a point of finding new teachers along the way. Some that are not particularly well known, but have impacted my life are (the late) Roger Deaner, Matt Church, Pete Cook, Janine Garner, Lynne Cazaly, Maree Burgess and Tracey Ezard.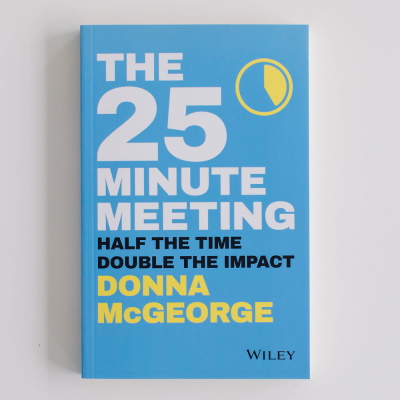 What was your biggest fear when you just started and how have you managed to overcome it? Also, did you find an effective way to eradicate fear from its root?
I suffered badly from imposter syndrome for a long time. What if I wasn't as good as I thought I was? Who am I to write and share on social media? At some point my clients will realise I don't know what I'm doing or talking about?
I overcame it by giving myself evidence. I would ask myself, "what proof do I need that I am good enough to do this work?" Things like, writing a book, then a book published by a reputable publisher, then a best seller, repeat clients, successful big ticket projects. Once I began to tick a few of these things off I realised I must be ok.
What was one of your biggest self-limiting beliefs and how have you managed to change it? Also, did you find a reliable process to embody new beliefs?
I think it's the same as the answer above. I didn't have as much faith in myself as others did. Many people could see the value in me that I couldn't see. So many really smart and successful people either took a chance with me, or created opportunities for me, so in the end I started to believe that I must have something of value to offer.
I think the reliable process to embody new beliefs about myself is to keep writing, keep putting my work out there and letting the right clients find me.
What is your message to someone who is about to embark on their next big mission or dream? Also, what advice should they ignore?
My message to anyone embarking on their next big mission or dream is to do something every day that your future self will thank you for. Whether it be plan a vacation, call a friend, protect time in your diary for thinking or getting regular health check ups.
Finally, what are you primarily working on these days?
I'm helping people and organisations manage their capacity. Despite all the meditation, yoga, mindfulness and resilience training over the past couple of years, people are still struggling with overwhelm, feeling out of control and at risk of failing at the important things. I help people create the thinking, breathing, living and working space that allows them to have the adaptive capacity to manage what life throws at them.
***
You can find more about Donna at www.donnamcgeorge.com or on LinkedIn @donnamcgeorge
Chief Editor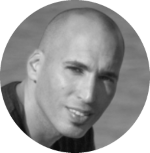 Tal Gur is an author, founder, and impact-driven entrepreneur at heart. After trading his daily grind for a life of his own daring design, he spent a decade pursuing 100 major life goals around the globe. His journey and most recent book, The Art of Fully Living, has led him to found Elevate Society.