Not every person immediately recognizes their innate abilities, and among the most important task to be carried out by any person in the world is to be alert to his responses towards events, activities or character traits. To achieve self actualization or to create an identity for yourself, you need to zero in on those things that you are passionate about.
Emil Zatopek, for instance, chanced upon his ability to be an athlete when he was 16. It is because he was able to recognize his strength when he encountered it that he went on to become an athlete who would set 18 world records in his sport. Zatopek is today a legend popular for all the right reasons.
Emil Zatopek's life is yet another high-profile example of the necessity to be in tune with oneself, and to be willing to work long and hard to prepare yourself to face the challenges that life bound to throw on your path. Success eludes those who believe achievement is to be handed over to them on a silver platter. It takes relentless effort, a positive view on life and a benevolent attitude to be able to blossom into a person who will light the candles of hope of millions of people all over the world.
Emil Zatopek was born in Czechoslovakia on 19 September 1922, into a humble family with 6 children. Emil was no stranger to the hardships of near-poverty, and took up work in a Bata shoe factory in his early teens. The fact that Emil learnt first-hand that had work is the norm of life may have fueled his determination in sticking to what is widely reviewed as "punishing" practice regimes as an athlete.
When the boy was aged 16, Emil, along with 3 other boys at the factory, was picked out to participate in a running race for the company. The youngster tried to wriggle out of the deal by citing health concerns. The authorities, however, sent Emil for medical check-up and when doctors pronounced him to be fit to run he was ordered to participate in the race. This was the first ever running race Emil participated in, and he finished 2nd among 100 participants.
This feat did not go unnoticed – Emil recognized that he was somehow endowed to set a running track on fire, and thereon began focused efforts to hone the athlete within. Unmindful of the fact that he had lost the perfect training age for the sport, Emil labored to get in shape for national and international running races. In 4 years, Emil was among the athletes representing Czechoslovakia at international platforms.
In the 1948 Summer Olympics, Emil stood first in the 10km race and came in second in the 5km race. The very next year, in 1949, this athlete broke his own record in 10km races twice, and is credited with the dubious distinction of having bested his own records 3 times over 4 seasons. The achievement he is best known for is his hat trick at the 1952 Summer Olympics in Helsinki. Zapotek bagged gold medals in 5km and 10km runs. In the 11th hour, he decided to participate in the marathon (the first marathon of his life) and he clinched gold in this, too. He remains to be the only athlete to have won 3 gold medals in an Olympic.
Emil Zapotek is a name that has been tagged with 18 world records in running. He had set 8 records by 1953, having launched into his career with a series of awe-inspiring victories that made him a household name. Another gem in his dazzling crown is the 29 September 1951 20km race, where he broke 4 world records in an hour.
Besides being an athlete reckoned with reverence, Emil was also known for his generosity. He had gifted an Olympics gold medal to a fellow athlete who called on him, who had to his credit a wide array of achievements on the track but failed to bag gold at Olympics.
Emil Zapotek displayed the same quality of sincerity and faith in politics. A supporter of a communist party, he was outspoken in his agreement with the democratic wing of the party. He was punished for this by authorities – regaled from the position of an army colonel to a uranium mines worker – but he stood his ground and refused to change his ways.
Emil Zapotek is a great example of dedication. He was a person who pushed himself to training sessions in every season, regardless of the climate or his health conditions. "If one can stick to the training throughout the many long years, then will power is no longer a problem. It's raining? That doesn't matter. I am tired? That's beside the point. It's simply that I just have to." This quote teaches you to be the master of yourself, and not external events or circumstances.
Emil also knew to prioritize, and to differentiate the wheat from the flak. Every person on the planet throws unasked for advice at you, but you must judge the relevance and the effectiveness of the critical analysis and advice, and adapt only when the change enhances your performance. Emil, for example, was often ridiculed for his running style, and was often described "haphazard". His facial expressions were that of agony, and his upper body swayed too much. He was also reported to make loud panting noises as he ran, and this resulted in the creation of nick names like "the Czech locomotive". Emil, on the other hand, turned a deaf ear to such remarks and stated that he would concentrate on making his running style picture perfect the day running races were judged on the basis of the beauty of the performance. "So long as it's a question of speed, then my attention will be directed to seeing how fast I can cover the ground," he said.
This is among the most important lessons that life teaches – to be capable of being your own judge and ignoring the criticisms of the world. To forge ahead, you must brace yourself survive an onslaught of mere on-lookers.
Photo Credit: Wikimedia Commons
***
Emil Zapotek Best Quotes
"An athlete cannot run with money in his pockets. He must run with hope in his heart and dreams in his head."
"Great is the victory, but the friendship of all is greater."
"If one can stick to the training throughout the many long years, then will power is no longer a problem. It's raining? That doesn't matter. I am tired? That's besides the point. It's simply that I just have to."
"Men, today we die a little."
"Why should I practice running slow? I already know how to run slow. I want to learn to run fast."
"My running was very simple; it was out of myself."
"The athlete of today is not an athlete alone. He's the center of a team - doctors, scientists, coaches, agents and so on."
What is Your Elevation Level?
TAKE THE TEST
"We are different, in essence, from other men. If you want to win something, run 100 meters. If you want to experience something, run a marathon."
"I didn't know much. It wasn't possible to buy a book about Nurmi, but I found out that in order to be faster over 10,000m, he ran 5,000m many times in training. And to be better at 5,000m, he ran 1,500m many times. And to be better at 1,500m, he ran four times 400m in training."
"To boast of a performance which I cannot beat is merely stupid vanity. And if I can beat it that means there is nothing special about it. What has passed is already finished with. What I find more interesting is what is still to come."
"If I run 100 meters 30 times, that is 3 kilometers and no longer a sprint."
"If you want to run, run a mile. If you want to experience a different life, run a marathon."
"It's at the borders of pain and suffering that the men are separated from the boys."
"There is a great advantage in training under unfavorable conditions. It is better to train under bad conditions, for the difference is then a tremendous relief in a race."
"You can't climb up to the second floor without a ladder. When you set your aim too high and don't fulfill it, then your enthusiasm turns to bitterness. Try for a goal that's reasonable, and then gradually raise it."
"In my country, I am just a common man... a nobody."
"When I was young, I was too slow. I thought I must learn to run fast by practicing to run fast, so I ran 100 meters fast 20 times. Then I came back, slow, slow, slow."
"What has passed is already finished with. What I find more interesting is what is still to come."
"I'm not interested in how long I can hold out, but in how fast I can reach the finishing line."
"You must be fast enough - you must have endurance. So you run fast for speed and repeat it many times for endurance."
"Sometimes I feel that old desire. Then my body tells me it is 50 years old. I take the easy way instead."
"A runner must run with dreams in his heart, not money in his pocket."
"I had started as an average athlete - a normal boy. It took me three years to win a race. I was glad that I endured those three years - that I did not give up."
"The childhood games ended for me when I was 14 and I finished school. I had to find a job, not an easy thing in those days."
"I will run with perfect style when they start judging races for their beauty, like figure-skating. For now, I just want to run as fast as possible."
Chief Editor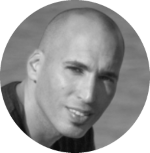 Tal Gur is an impact-driven entrepreneur, author, and investor. After trading his daily grind for a life of his own daring design, he spent a decade pursuing 100 major life goals around the globe. His journey and most recent book, The Art of Fully Living - 1 Man, 10 Years, 100 Life Goals Around the World, has led him to found Elevate Society.