I've finally found some time to write about my last month in Europe during the summer of 2009.
After spending few weeks full of sun and partying in Eastern Europe and days full of nature in Switzerland, I felt it was time to experience some of Northern Europe's classic countries and their stylish capitals.

ELEVATE
Free Resource: A step-by-step blueprint to help you set and realize big dreams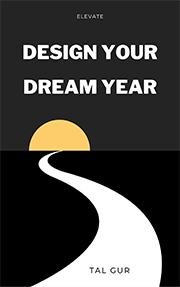 In order to keep things short, I'm including only one highlight from each country.
Here we go!
1. Scotland, Edinburgh
Highlight: Nonstop laughing at the biggest comedy festival in the world
I landed in Edinburgh for the last days of the famous international festival, with heavy rain and thick dark clouds, as if they had been brought directly from Antarctica.
I changed my flip-flops for heavy trekking shoes and put a jacket on me for the first time in 4 months of traveling.
How I felt inside, however, was completely different.
I felt light and airy, full of anticipation for lots of laughs. I had long been an advocate of live comedy during my years in Melbourne. Every major comedian comes to Edinburgh to try to win some prize that will ensure him a certain success in other festivals around the world.
The festival itself has over 2,000 shows a day (and I think the same number of pubs); and it is not only about comedy, but also about music, dance, theatre, street performance, and circus. It caters to almost every taste and budget. Some are free, and some are costly, some are funny and some are not-so-funny.
So here I was, jumping from show to show, or pub to pub, or whatever, blending with the charm and atmosphere of the streets of Edinburgh.
It was probably not the most glamourous festival I've ever seen, but it definitely filled me with joy, lightness, and more than anything, lots of laughter.

ELEVATE
Free Resource: 1000+ SMART goal ideas to inspire you create your life goals list.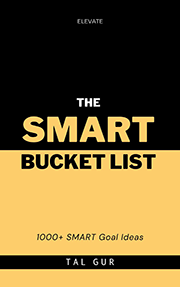 2. England, London
Highlight: A (very) long weekend at the pub(s)
I only had one weekend in London (still not sure why), and I honestly thought I'd properly tour the city and its historical landmarks; but my old friend Raf, who now lives in London and who graciously offered to host me, was thinking differently.
When I arrived at Raf's very well-located apartment, a cold beer immediately found its way into my hands, and I was told that we were about to leave. I could not find a reason to argue. and not long after (and still in the Holding Beer position) I was in one of central London's better pubs.
10 hours later, I was still in the pub (and still in the Holding Beer position), this time with a large group of newly made friends. (Whoever said that London people are not friendly has obviously never gone out on the weekend…and is obviously not a beer drinker.) I actually managed to drag myself out of the pub for a few hours, only to find myself the next morning, once again, in the pub – this time for breakfast (which is very common in London, apparently). And the story goes on and on and on until the very next day.
I must admit that I felt a bit guilty for having done only one landmark tour in London (that is to say, the English pub), but it was one of the most entertaining weekends I have ever had.
I couldn't imagine participating in another Ironman event during my trip. That very long weekend definitely felt like one… guess I'm just happy that my liver lived to tell the story.
3. France, Paris
Highlight: A (very) long day (and night) of walking through the streets of Paris
After a whole pub-weekend in London, I was committed to exploring some of the iconic landmarks of Paris. I was obviously a bit naïve, as Paris is filled with so many historical monuments that even a month would probably not be sufficient; literally every corner of the city is covered with history and tradition.

ELEVATE
Free Resource: A step-by-step process for a better relationship with social media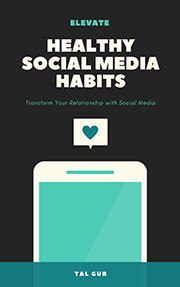 Same as in Rome, I was strolling in the streets for a full day with not a care in the world, enjoying the special atmosphere that the city so well cultivates. So when the night fell, I was just happy to meet my French host and sit somewhere with a good bottle of French wine. Aurelien, my generous host, had different plans (mmm, sounds familiar…), and once again I found myself in the streets of Paris, this time for street exploration during the night.
Although I felt like a broken-down athlete after a marathon who had just been convinced to run another one, I was very grateful to my host. You haven't really seen the Eiffel Tower until you have seen it glimmering in the night; the same goes for seeing the famous Moulin Rouge windmill sparkling at night.
Once again a European capital managed to totally exhaust me. No complaints, though!
4. Belgium, Brussels & Louvern
Highlight: Probably the best beer in the world
Lis and I met in a small spiritual town in India, so it was only natural that we shared many deep conversations and philosophical discussions.
One of them was about beer. Lis convinced me (quite easily) to visit her in her country, Belgium, and taste some of the "best beers in the world." That's what she claimed, anyway.
She was right.
5. Netherlands, Amsterdam & Utrecht
Highlight: Being hosted
This is not only for my Dutch host, Michel, who invited me to Utrecht, a beautiful old city near Amsterdam, with so much enthusiasm and energy, but also to Lis, Aurelien, Raf, Bjorn, and anyone else I might forgotten.
Thanks for the shared breakfasts, lunches, dinners, and the BBQs.
Thanks for the interesting and fun conversations.
Thanks for introducing me to your closest friends.
Thanks for driving me, cycling with me, and walking with me.
Thanks for opening your home to me.
Thanks for everything.
6. Germany, Berlin
Highlight: Spending a full day in the Jewish museum
Going to a Jewish museum in Berlin was never on my to-do list when I first thought of a European trip (and certainly not for a whole day); but I somehow found my way there, so I went with it.
People have different ideas about their religion. To me, Judaism is just a label on a birth certificate, something I have not willingly chosen. "Being" Jewish does not have much depth of meaning to me. More particularly, "being" Jewish in a Jewish museum in Berlin didn't feel more significant than, let's say, visiting as a Christian. I feel this type of label only separates us from each other, which leads us to judgments and false categorizations. True religion, in my eyes, has to be based on universal values that eliminate separation, not promote it.
Anyway : ) …with no relation to my own personal beliefs, it really felt like new Germany was not afraid to face its past. The museum offered such a rich and unique insight to the suffering of so many people, not only during World War II, but also earlier. The display was so extensive that I spent most of my day there.
Just a good reminder of what hate can do…
7. Denmark, Copenhagen
Highlight: Celebrating the Jewish new year with my parents
My parents, in sharp contrast, do believe in their religion, so they both decided to fly to my uncle's in Denmark and meet me in order to celebrate the Jewish New Year. Spending a week with my parents is not something I take for granted. My choice to live in Australia means that I hardly see them, which also means I hardly ever have the chance to taste my mom's home-cooking!
I had quite a lot of highlights during my Denmark visit, but none can come close to that one (yummy) dinner. : )
8. Norway, Oslo
Highlight: Celebrating my 34th birthday on a boat around the Oslo Fjord
When I first asked my mom where she wanted to meet me on my RTW trip, I secretly hoped that she would choose an exotic spot like the jungles of Brazil or at least something like a Mediterranean beach town. When she said Norway, I nearly choked. Norway?, Really? : )
Norway it was – and on my 34th birthday, I found myself sailing on a boat around the beautiful Norwegian Fjords with both my loving parents. A very memorable birthday weekend that will stay with me for ever.
Live your dreams!
Tal
Chief Editor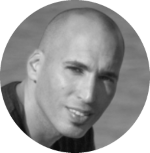 Tal Gur is an author, founder, and impact-driven entrepreneur at heart. After trading his daily grind for a life of his own daring design, he spent a decade pursuing 100 major life goals around the globe. His journey and most recent book, The Art of Fully Living, has led him to found Elevate Society.