Even the most seemingly unpleasant situations – if you become aligned with it, something good will emerge from that.
What's the meaning of this quote?
Quote Meaning: This quote invites us to shift our perspective on challenging or unpleasant situations. It suggests that even in the face of difficulties, there is potential for growth, learning, and positive outcomes if we approach them with alignment and openness.
Life is full of ups and downs, and we often encounter situations that appear unpleasant or undesirable. These could be personal setbacks, failures, conflicts, or unexpected obstacles. However, this quote reminds us that our response to these situations can profoundly impact their outcomes.

ELEVATE
Free Resource: A step-by-step blueprint to help you set and realize big dreams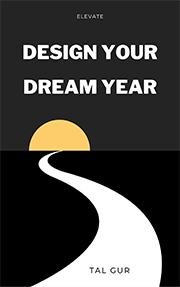 When we resist or react with negativity to challenging circumstances, we often amplify their negative effects and prolong our suffering. However, by choosing to align ourselves with the situation, we can find hidden opportunities, wisdom, and transformation within it.
Becoming aligned with a challenging situation involves accepting its existence without judgment or resistance. It means embracing the present moment fully, acknowledging our emotions, and seeking to understand the lessons and possibilities that lie within the experience.
Through alignment, we can shift our mindset from victimhood to empowerment. We can adopt a growth-oriented perspective that allows us to navigate difficulties with resilience, creativity, and determination. By embracing the situation rather than fighting against it, we open ourselves to the potential for personal and spiritual growth, resilience, and the emergence of something positive.
This quote encourages us to cultivate a mindset that embraces challenges as opportunities for growth, understanding that even in the most seemingly unpleasant situations, there is potential for good to arise. It reminds us to remain open, adaptable, and receptive to the lessons and gifts that difficult experiences can offer us.
Who said the quote?
The quote "Even the most seemingly unpleasant situations - if you become aligned with it, something good will emerge from that." was said by Eckhart Tolle (Bio / Quotes). Eckhart Tolle is a spiritual teacher and author who is best known for his book "The Power of Now.
Chief Editor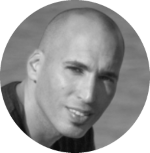 Tal Gur is an author, founder, and impact-driven entrepreneur at heart. After trading his daily grind for a life of his own daring design, he spent a decade pursuing 100 major life goals around the globe. His journey and most recent book, The Art of Fully Living, has led him to found Elevate Society.