Everything I Know: Summary Review
This is a summary review of Everything I Know containing key details about the book.
What is Everything I Know About?
Everything I Know is a no-rules guide through uncharted territory with stories based on the author's two decades of freelancing. This book provides practical ideas and questions to help you conquer fear, overcome inertia, embrace vulnerability, validate your plans and most importantly, launch them.
Who is the author of Everything I Know?
Paul Jarvis is a veteran of the online tech world, and over the years has had such corporate clients as Microsoft, Yahoo, Mercedes-Benz, Warner Music and even Shaquille O'Neal. He is the co-founder of Fathom Analytics.
How long is Everything I Know?
What genre is Everything I Know?
Nonfiction, Business, Self Help
What are good quotes from Escape from Everything I Know?
"What if instead of reading, you wrote? Instead of watching TV, you made videos? Instead of listening to music, you learned how to play guitar?"
"A large part of choosing your path is figuring out which values will determine your worth. Once that's clear, it's much easier to decide if the work you're doing will increase or decrease your feelings of worth."
"If we don't let our weirdness rise to the surface, we don't let our work stand out."
"Most reasons to delay are invalid if you get right to the core: no time, no money, no audience. These are all future concerns, which make it hard to start anything. Worry about those things later or not at all. Make small decisions at first, and start moving in a direction that feels right."
"A funny thing happens when you focus on work that you love; more soon starts to appear. Like attracts like. Plus, that intersection between enjoying what you do and getting paid to do it is the sweetest place of all."
"You shouldn't pay attention to things that don't grab your attention. If you do, you're being a pretentious douchebag."
"The most important part of finishing anything is saying no. If I'm working on an idea, I say "no" to almost everything: new projects, new clients, social engagements—basically anything that would take my focus away from what I'm doing. I take breaks, but there's a difference between breaks and things that cut into my ability to get the work done. I say no so I can say yes to what I'm currently doing – or I say yes to what I want to pursue."
"Work means offering a valuable product or service – and that work has to inspire people to pay you for it."
"most people don't get paid for promoting; they get paid for doing actual work."
"Our fear of failure often prevents us from attempting things. It feels safe not to try, but not trying is the only way you're guaranteed to fail. Don't fail in advance by not even making an attempt."
"Sometimes, in order to stay true to yourself and your values, you need to innovate through change. And sometimes that means stopping and stepping back for a while."
"There's no path if you aren't moving. It's just a single point in the road. The view might be great, but stasis never changed the world (or bought a yacht). The only way to see if your work might have traction is to do it and put it out there."
― Paul Jarvis, Everything I Know
What are the chapters in Escape from Everything I Know?
Chapter 1: Choose your Own Path
Chapter 2: Overcoming Obstacles on Your Path to Adventure
Chapter 3: Art, Craft & Passion
* The summary points above have been sourced and summarized from the book, Amazon, and other online publishers. The editor of this summary review made every effort to maintain the accuracy and completeness of any information, including the quotes, chapters, insights, lessons, and key takeaways.
Chief Editor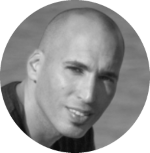 Tal Gur is an impact-driven entrepreneur, author, and investor. After trading his daily grind for a life of his own daring design, he spent a decade pursuing 100 major life goals around the globe. His journey and most recent book, The Art of Fully Living - 1 Man, 10 Years, 100 Life Goals Around the World, has led him to found Elevate Society.