What's the meaning of this quote?
Quote Meaning: The quote underscores the importance of continuous effort and learning in achieving excellence. It suggests that success is not solely dependent on inherent talent or natural ability, but rather on persistent practice, improvement, and refinement of skills over time. This quote emphasizes that practice is not just limited to formal training or structured exercises, but also encompasses the mindset of seeing everything in life as an opportunity to learn and grow. It encourages a proactive and dedicated approach towards self-improvement, where every experience, whether big or small, is viewed as a chance to hone one's abilities and strive for mastery.
Who said the quote?
The quote "Everything is practice." was said by Pele (Bio / Quotes). Pele is a Brazilian soccer legend who is widely regarded as one of the greatest players of all time.
Chief Editor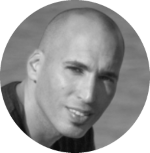 Tal Gur is an author, founder, and impact-driven entrepreneur at heart. After trading his daily grind for a life of his own daring design, he spent a decade pursuing 100 major life goals around the globe. His journey and most recent book, The Art of Fully Living, has led him to found Elevate Society.