Finish Big: Summary Review
This is a summary review of Finish Big containing key details about the book.
What is Finish Big About?
Finish Big showcases the insights, exit plans, and cautionary tales of entrepreneurs such as Ray Pagano: founder of a leading manufacturer of housings for security cameras. The author interviewed dozens of entrepreneurs across a range of industries and identified eight key factors that determine whether owners are happy after leaving their businesses. He turned down a bid for his company and instead changed his management style, resulting in a subsequent sale for four times the original offer.
Who is the author of Finish Big?
Bo Burlingham is currently a contributor to Forbes where he produces the magazine's annual Small Giants section. Previously, he worked for 33 years at Inc. magazine, as senior editor, executive editor, and editor at large.
How long is Finish Big?
What genre is Finish Big?
Business, Entrepreneurship, Leadership
What are good quotes from Finish Big?
"Canadian entrepreneur John Warrillow, who has started five businesses and sold four of them. "I don't believe you are really an entrepreneur until you've exited because you haven't completed the cycle. You're still standing on third base. It is not about starting. Anyone can start a business. Until you've actually sold one, you haven't touched all the bases."
"First, the process will lead you to look for and adopt better business practices, as Ray Pagano did."
"Just as important, thinking about an exit plan will force you to ask important, difficult questions about y
ourself."
"I had to begin by clarifying in my own mind what a good exit consisted of. For most people, I'd found, there were four elements: 1) Owners felt that they'd been treated fairly during the exit process and appropriately"
"I've used pseudonyms, in some instances because of my source's legal commitments, in others to avoid gratuitous harm to the people mentioned. When I have disguised an individual, I have so indicated. Other than changing names and, in two instances, some telltale details about the company, I have reported what actually happened."
"Pagano put out a suggestion box to capture them and took care to respond to each one. He also began writing monthly letters to employees' families, which he sent to their homes, and invited family members to come in to view new products. "We truly wanted to involve everyone in the business," he said."
"You're going to have to extract yourself from the business," he said. "You're going to have to bring up your management team, give them more responsibility, coach them more, and let them run the operation." Pagano didn't argue. He knew Anderson was right. Sale price aside, the number of potential acquirers, and thus Pagano's own exit options, would be severely limited as long as he was essential to the company's operation. He had to remake the business so that it could run without him if he wanted to improve his chances of getting a deal he'd be happy with."
"they focus on survival. Some never leave the survival stage. The more fortunate ones move on to the growth stage. Either way, they run the risk of getting caught in what Covey calls "the activity trap," the tendency "in the busy-ness of life to work harder and harder at climbing the ladder of success only to discover it's leaning against the wrong wall."
"Busyness is certainly one of the reasons that owners don't think about whether or not their journey is taking them to a place they really want to wind up. They're constantly preoccupied—it goes with the territory—and figuring out the ultimate destination doesn't seem particularly urgent alongside, say, meeting the next payroll or landing the next big customer"
"The mistake they make grows partly out of their tendency to regard the exit as simply an event, and a relatively distant one at that. But the exit is actually a critical phase of a business owner's journey and an integral part of the entrepreneurial experience. "It's like passing the 26.2-mile mark of a marathon, or crossing home plate after a home run,"
"And yet the end result is not always a happy one, even for those who wind up with a pile of money on the table. Despite having absolute financial security, often for the first time in their lives, many owners find themselves dealing with unanticipated regrets, fighting against depression, and desperately in need of a new identity and sense of purpose. For them, life after the exit is a bleak period, and it can last for years."
"It's also about successfully navigating the four stages of the exit process: Stage one is exploratory. It involves investigating the many possibilities, doing the necessary introspective work, and deciding what you do and don't care about in an exit."
― Bo Burlingham, Finish Big
What are the chapters in Finish Big?
Chapter 1: Every Journey Ends
Chapter 2: Who Am I If Not My Business?
Chapter 3: Deal or No Deal
Chapter 4: It's About Time... and Timing
Chapter 5: Apres Moi
Chapter 6: Who You Gonna Call?
Chapter 7: The People Part
Chapter 8: Caveat Venditor
Chapter 9: Over the Rainbow
* The summary points above have been sourced and summarized from the book, Amazon, and other online publishers. The editor of this summary review made every effort to maintain the accuracy and completeness of any information, including the quotes, chapters, insights, lessons, and key takeaways.
Chief Editor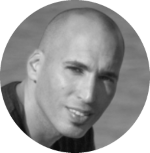 Tal Gur is an impact-driven entrepreneur, author, and investor. After trading his daily grind for a life of his own daring design, he spent a decade pursuing 100 major life goals around the globe. His journey and most recent book, The Art of Fully Living - 1 Man, 10 Years, 100 Life Goals Around the World, has led him to found Elevate Society.