This page features a big list of food bucket ideas. Some are exotic, some are decadent, some are worldly, and some are just plain fun to try. I created it while pursuing my 100 life goals around the world, in hopes that it will inspire others to write their own list and live their dream life.
An important note before scrolling down:
The list below includes 182 food & cooking bucket list ideas but if you're looking for a bigger list then download my book, The Great Bucket List. It includes a list of 3000 bucket ideas and you can download it for Free by clicking the button below. Additionally, you'll get my Design Your Dream Year guide, containing a proven step-by-step action plan to check off those big goals on your list.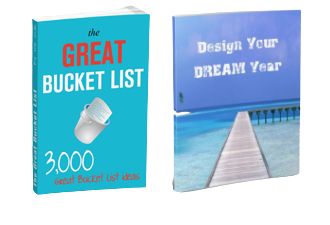 Click here to get The Great Bucket List and Design Your Dream Year for Free.
Get the Guides for Free

One more thing, if you decide to take part in any of the activities listed below, you do so entirely at your own risk. Some of the bucket list ideas listed here can be risky, so seek out guidance if you decide to try them.
With this in mind, let's rock and roll!!
Food & Cooking Bucket List Ideas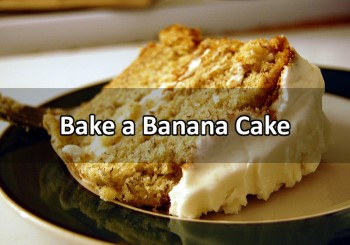 1. Bake a Banana Cake
2. Bake a Cake For Someone For No Reason
3. Bake a Cake For Someone Special
4. Bake a Cheesecake
5. Bake a Giant Cookie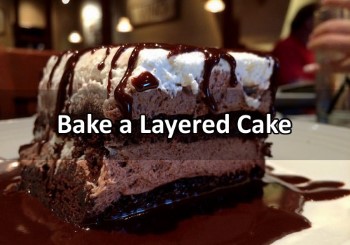 6. Bake a Layered Cake
7. Bake a Lemon Cake
8. Bake a New-York Cheesecake
9. Bake a Pie
10. Bake a Pizza from Scratch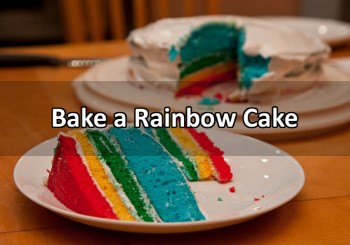 11. Bake a Rainbow Cake
12. Bake Cinnamon Rolls
13. Bake Cupcakes
14. Bake Halloween Cookies
15. Bake my Own Bread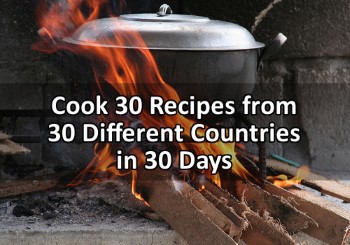 16. Cook 30 Recipes from 30 Different Countries in 30 Days
17. Cook a Chicken Curry
18. Cook a Full English Breakfast on a BBQ in the Sun
19. Cook a Good Dinner 4 Times a Week
20. Cook a Holiday Meal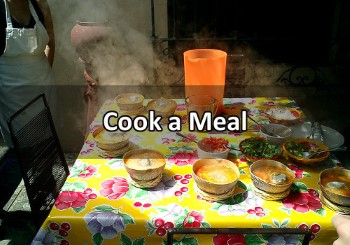 21. Cook a Meal
22. Cook a Meal from Every Culture
23. Cook a Three Course Meal For a Group of Friends
24. Cook a Turkey That You Shot For Thanksgiving
25. Cook all the Recipes in a Cookbook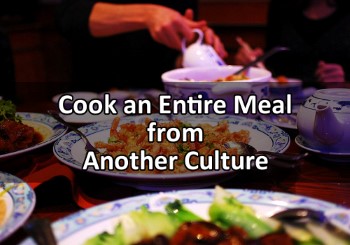 26. Cook an Entire Meal from Another Culture
27. Cook Christmas Dinner
28. Cook Dinner For Someone
29. Cook Dinner For the Whole Family
30. Cook With a Celebrity Chef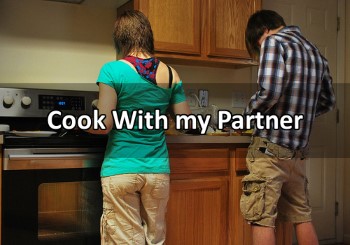 31. Cook With a my Partner
32. Create a Secret Family Recipe
33. Create my Own Recipe
34. Eat a Bagel in NY
35. Eat a Belgium Waffle in Belgium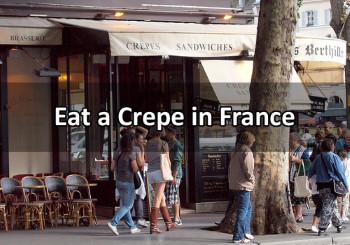 36. Eat a Crepe in France
37. Eat a Croissant at a Cafe in Paris
38. Eat a Gourmet Menu
39. Eat a Gyro in Greece
40. Eat a Hot Dog in New York City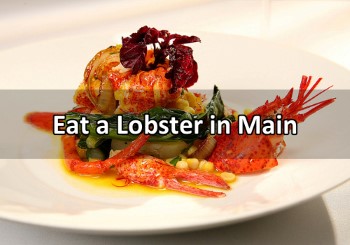 41. Eat a Lobster in Main
42. Eat a Macaron in Paris
43. Eat a Pastry Under the Eiffel Tower
44. Eat a Six-Course Meal That I Prepared
45. Eat a Soft Pretzel from a Cart in NYC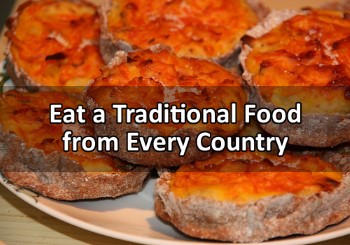 46. Eat a Traditional Food from Every Country
47. Eat Antipasto in Italy
48. Eat Apple Strudel in Vienna, Austria
49. Eat at a German Bakery
50. Eat at One of Chef Gordon Ramsay's Restaurants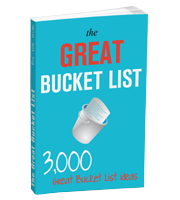 Want 3000 ideas for FREE?
Click here to get my book, The Great Bucket List – 3000 ideas to do before you die, for FREE! + my Design Your Dream Year workbook, containing a proven step-by-step action plan to check off those big goals on your list.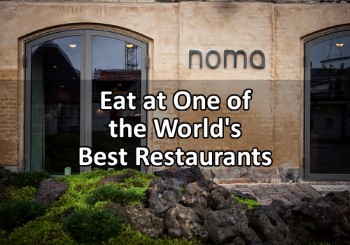 51. Eat at One of the World's Best Restaurants
52. Eat at the Best Sushi Restaurant in the World
53. Eat at the Dans Le Noir in New York
54. Eat at the Fat Duck
55. Eat at the French Laundry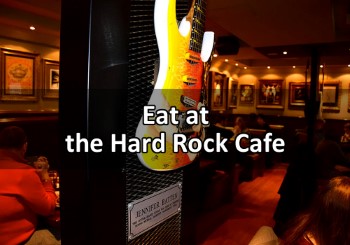 56. Eat at the Hard Rock Cafe
57. Eat at the Heart Attack Grill in Las Vegas
58. Eat at the Space Needle Tower in Seattle
59. Eat at Titanic Restaurant and Bar in Cork
60. Eat Breakfast, Lunch, and Dinner at D2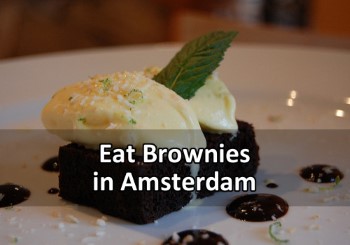 61. Eat Brownies in Amsterdam
62. Eat Cajun Food in New Orleans
63. Eat Chinese Food in China
64. Eat Chocolate in Belgium
65. Eat Couscous in Morocco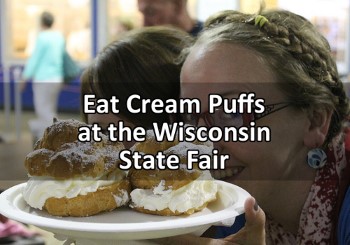 66. Eat Cream Puffs at the Wisconsin State Fair
67. Eat Crepes in France
68. Eat Curry in India
69. Eat Escargot in France
70. Eat Fajitas in Mexico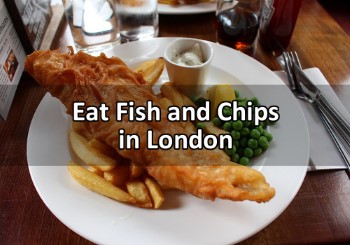 71. Eat Fish and Chips in London
72. Eat Fondue in Switzerland
73. Eat French Cheese in France
74. Eat French Macaroons
75. Eat Gelato Ice-cream in Italy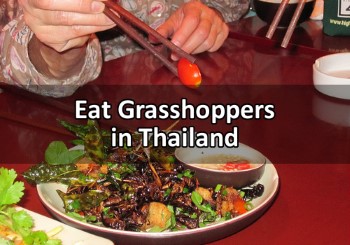 76. Eat Grasshoppers in Thailand
77. Eat Greek Salad in Greece
78. Eat Healthy and Home Made Food
79. Eat in a Michelin Starred Restaurant
80. Eat in a White Castle Restaurant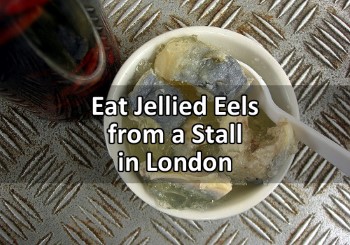 81. Eat Jellied Eels from a Stall in London
82. Eat Jocote
83. Eat Kangaroo in Australia
84. Eat KFC in Kentucky
85. Eat Madeleines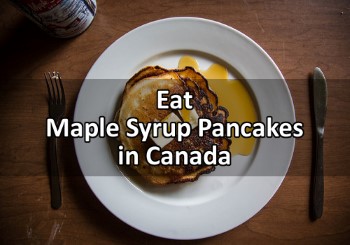 86. Eat Maple Syrup Pancakes in Canada
87. Eat Mexican Food in Mexico
88. Eat New York Cheesecake in New York
89. Eat Noodles in Hong Kong
90. Eat Olives in Greece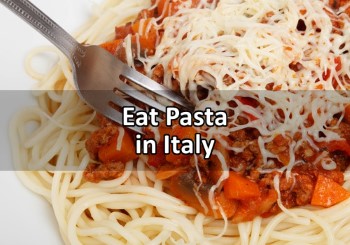 91. Eat Pasta in Italy
92. Eat Pizza in Italy
93. Eat Poi in Hawaii
94. Eat Ramen in Japan
95. Eat Ribs at an American BBQ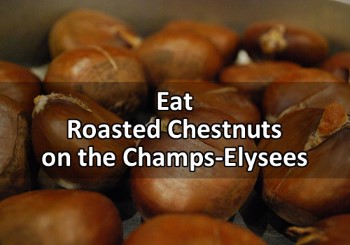 96. Eat Roasted Chestnuts on the Champs-Elysees
97. Eat Snails in Paris
98. Eat Sushi in Japan
99. Eat Using Chopsticks in Asia
100. Enter a Cooking Contest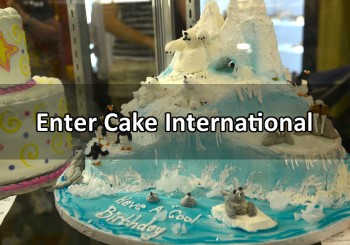 101. Enter Cake International
102. Go For a Cooking Class
103. Go For a Cooking Class With my Partner
104. Go Vegan
105. Grow a Culinary Herb Garden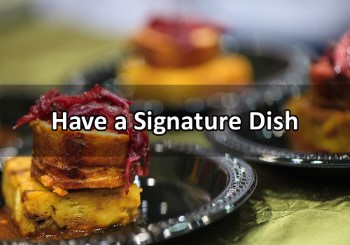 106. Have a Signature Dish
107. Improve my Cooking Abilities
108. Make (Then Quickly Eat) a Rainbow Cake
109. Make a 7Lb Cheese Burger
110. Make a Bread from 50 Different Countries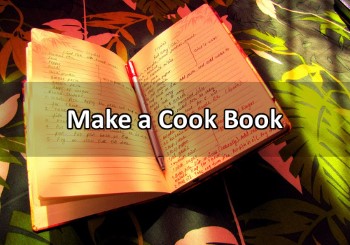 111. Make a Cook Book
112. Make a Muffin Cake
113. Make a Recipe Book
114. Make a Tiered Cake
115. Make a Wedding Cake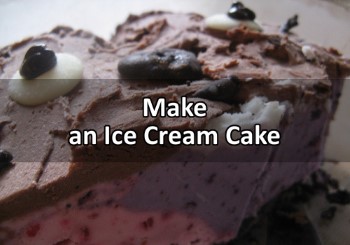 116. Make an Ice Cream Cake
117. Make Carmel Apples
118. Make Cheese
119. Make Homemade Bagels
120. Make Homemade Ice-cream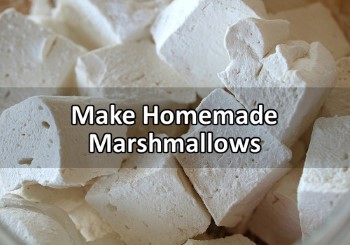 121. Make Homemade Marshmallows
122. Make Homemade Miso
123. Make Homemade Natto
124. Make Homemade Pasta
125. Make Homemade Sake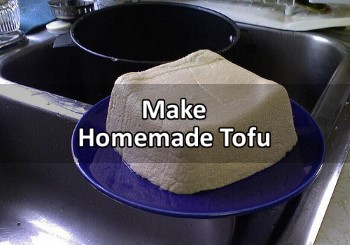 126. Make Homemade Tofu
127. Make Jello Shots
128. Make More Meals For Myself Instead of Eating Out
129. Make my Own BBQ Sauce
130. Make my Own Pizza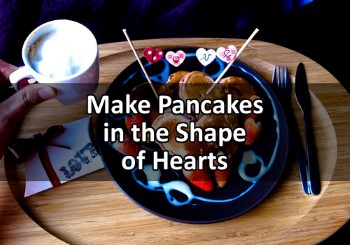 131. Make Pancakes in the Shape of Hearts
132. Make Pumpkin Pie
133. Make S'mores Around a Fire
134. Make Souffle
135. Make Vodka Gummy Bear
136. Make Whoopie Pies
137. Order Food in a Foreign Language
138. Prepare a Whole Meal For my Family
139. Start a Family Cookbook
140. Take a Baking Class in France
141. Take a Basic Cooking Class
142. Take a Cake Decorating Class
143. Take a French Cooking Class
144. Take a Gourmet Cooking Class
145. Taste a Fried Oreo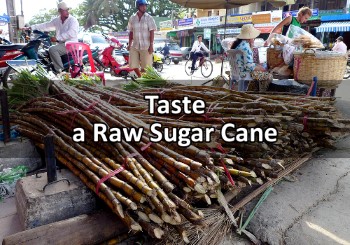 146. Taste a Raw Sugar Cane
147. Taste an Ethiopian Cuisine
148. Taste an Exotic Fruit
149. Taste Baklava
150. Taste Caviar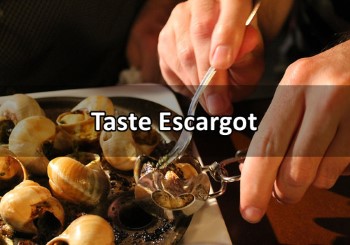 151. Taste Escargot
152. Taste Every Flavor at Starbucks
153. Taste Fried Ice Cream
154. Taste Goulash
155. Taste Marzipan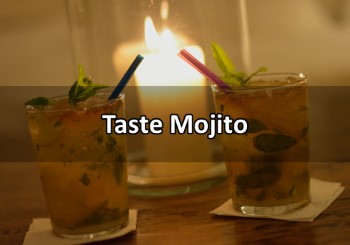 156. Taste Mojito
157. Taste New England Clam Chowder
158. Taste Octopus
159. Taste Oysters
160. Taste Paella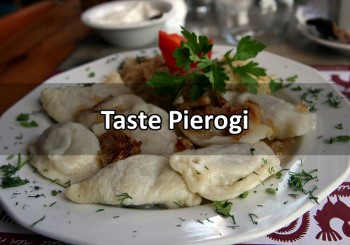 161. Taste Pierogi
162. Taste Pistachio Ice Cream
163. Taste Red Velvet Cake
164. Taste S'mores
165. Taste Stuffed Grape Leaves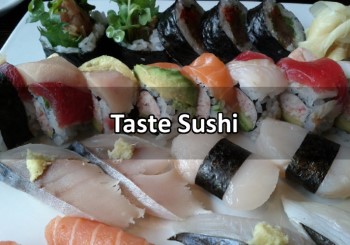 166. Taste Sushi
167. Taste Truffles
168. Taste Turtle Soup
169. Taste 1,000 Different Beers
170. Taste 1,000 Different Deserts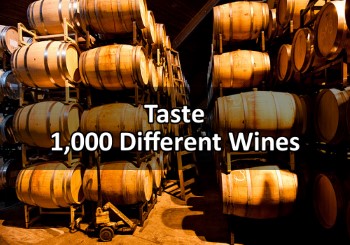 171. Taste 1,000 Different Wines
172. Taste All of the Fruits of the World
173. Taste Dinosaur Meat
174. Taste Every Flavor
175. Taste Everything at Least Once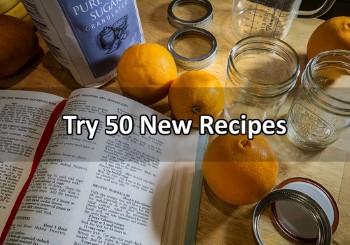 176. Try 50 New Recipes
177. Try Goulash in Budapest
178. Try New Food Every Month
179. Try Nutella
180. Win a Cooking Contest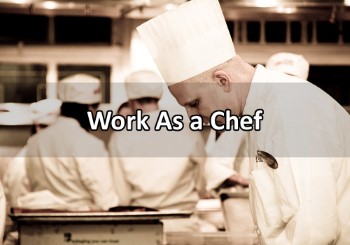 181. Work As a Chef
182. Create Community Around Cooking
* What is a Bucket List? A bucket list is a list of life goals, aspirations, and adventures that one wants to accomplish before they die. The term "bucket list" was first popularized in the 2007 movie "The Bucket List" starring Morgan Freeman and Jack Nicholson.
* Cooking is the process of preparing food by using heat, typically with ingredients and recipes, to transform raw or fresh ingredients into a finished dish or meal. Food can be derived from plants, animals, or other sources, and can be cooked or prepared in a variety of ways. In addition to providing nutrition, food also plays an important role in many social and cultural activities.
* Quick Tip for Creating Your Food & Cooking Bucket List: Start with a broad idea of what you want to do. It could be something like "travel the world" or "go skydiving." Identify what you want to do, where, and when. For instance, if your goal is to travel the world, then you need to identify where and when you want to go. Do you want to visit Asia in the winter or Europe in the summer? Create a timeline and set deadlines for yourself.
What is the "Big Food Bucket List"? The Big Food Bucket List is a TV show where, comedian John Catucci takes viewers on food adventures across the U.S. and Canada; Some of the Big Food Bucket List Restaurants can be found here.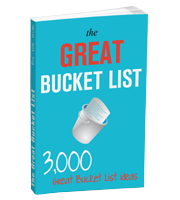 Looking for more bucket list ideas?
Click here
to get my book,
The Great Bucket List - 3000 ideas to do before you die
, for
FREE
!
3000 Bucket List Ideas
Get 3000 bucket list idea + a proven step-by-step action plan to accomplish those big goals on your list. Just enter your email below and it will be sent to you instantly
for free
.
* No fluff, No spam, You can always opt out