Free to Focus: Summary Review
This is a summary review of Free to Focus containing key details about the book.
What is Free to Focus About?
"Free to Focus: A Total Productivity System to Achieve More by Doing Less" is a book written by Michael Hyatt. The book is about how to increase productivity by simplifying and streamlining one's work and personal life. It provides a step-by-step process for identifying and eliminating distractions, setting priorities, and creating systems to manage time and tasks more effectively. The book was published in 2019, it's based on the author's personal experience and it's recommended for anyone looking to improve their productivity and achieve more with less stress.

ELEVATE
Free Resource: A step-by-step blueprint to help you set and realize big dreams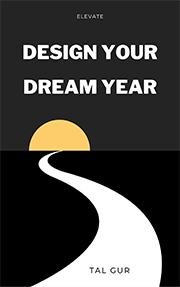 In Free to Focus, New York Times bestselling author Michael Hyatt reveals to readers nine proven ways to win at work so they are finally free to succeed at the rest of life--their health, relationships, hobbies, and more. He helps readers redefine their goals, evaluate what's working, cut out the nonessentials, focus on the most important tasks, manage their time and energy, and build momentum for a lifetime of success.
Summary Points & Takeaways from Free to Focus
Some key summary points and takeaways from the book includes:
* Prioritizing effectively and eliminating distractions is key to improving productivity and achieving more.
* The book emphasizes the importance of creating a system for managing time and tasks, rather than relying on willpower alone.
* It stresses the importance of being intentional about how you spend your time, and of being willing to make the hard choices necessary to achieve your goals.
* The book includes practical advice and strategies for implementing the concepts discussed, including how to set priorities, how to eliminate distractions, and how to create a system for managing time and tasks.
* It provides a step-by-step guide for creating a customized productivity system that works for you.
* The book encourages readers to focus on the most important tasks and to eliminate or delegate less important ones.
* It also encourages to take regular breaks, to avoid multitasking and to establish a morning and evening routine.
* The author suggests using technology as an enabler, not a distractor, and to set boundaries to reduce interruptions.
* The book encourages the readers to take control of their time, focus on what's important, and achieve more by doing less.
Who is the author of Free to Focus?
Michael Scott Hyatt is an American author, podcaster, blogger, speaker, and the CEO and founder of Michael Hyatt & Company. He has written several books about leadership, productivity, and goal setting.
Book Details
Print length: 256 pages
Genre: Productivity, Business, Self Help
What is a good quote from Free to Focus?

ELEVATE
Free Resource: 1000+ SMART goal ideas to inspire you create your life goals list.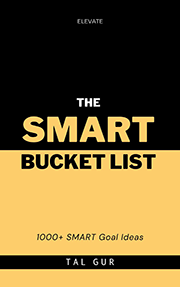 Top Quote: "For real productivity, however, we need to prioritize people. You're a human being, not a human doing." (Meaning) - Free to Focus Quotes, Michael Hyatt
* The editor of this summary review made every effort to maintain information accuracy, including any published quotes, chapters, or takeaways. If you're interested in furthering your personal growth, you may want to explore my list of favorite self-improvement books. These books, which have had a significant impact on my life, are carefully curated and come with summaries and key lessons.
Chief Editor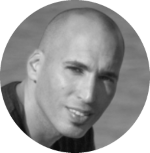 Tal Gur is an author, founder, and impact-driven entrepreneur at heart. After trading his daily grind for a life of his own daring design, he spent a decade pursuing 100 major life goals around the globe. His journey and most recent book, The Art of Fully Living, has led him to found Elevate Society.