Great companies are built on great products.
What's the meaning of this quote?
Quote Meaning: This quote speaks to the essence of what distinguishes successful enterprises from those that fall short. It suggests that the foundation of any truly remarkable company is the quality and value of the products they produce. This isn't just about the physical attributes or functionalities of a product, but also its ability to solve a problem, fulfill a need, or bring joy to the customer. A great product is one that resonates with its target audience and creates a unique, indispensable experience. It's not solely about marketing strategies, sales tactics, or even a charismatic CEO; while these factors can certainly contribute to a company's success, they are secondary to the product itself. Think of companies like Apple or Tesla; they've built their reputations on innovative, high-quality products that have revolutionized their respective industries. In essence, this quote underscores the simple yet profound idea that if a company wants to be great, it needs to start by focusing on creating great products that people love and trust.
Who said the quote?
The quote "Great companies are built on great products." was said by Elon Musk (Bio / Quotes). Elon Musk is a South African-born American entrepreneur, inventor, and engineer who is best known for his work with SpaceX, Tesla, and PayPal.
Chief Editor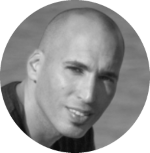 Tal Gur is an author, founder, and impact-driven entrepreneur at heart. After trading his daily grind for a life of his own daring design, he spent a decade pursuing 100 major life goals around the globe. His journey and most recent book, The Art of Fully Living, has led him to found Elevate Society.