Great Work: Summary Review
This is a summary review of Great Work containing key details about the book.
What is Great Work About?
Great Work is filled with stories of real people in real jobs who did what was asked and then added something extra--a personal touch all their own--to deliver better-than-asked-for results. Their stories will inspire you to write your own page in the book of human progress.
Who is the author of Great Work?
David Sturt is an Executive Vice President of the O.C. Tanner Company. His career began in market research, where he studied and analyzed the effects of people being recognized for great work.
How long is Great Work?
What genre is Great Work?
Business, Nonfiction, Leadership
What are good quotes from Great Work?
"Call it what you will, it's about getting up off your chair, going where the action is, and seeing things firsthand. Because when we see things for ourselves, with our own two eyes, it changes us."
"I think it's the difference between working with your head down and with your head up. You need to look at everything going on around your job so that your eyes are open to possibilities. If you look at how your work affects others, at how relationships work, at what others want and need, you will see things you don't see when you are just going through the motions."
"The truth is, we can't see what we aren't looking at."
"The guiding mantra for connecting is this: it's just a conversation."
"That's the thing about deciding that we want to make a difference for other – our work becomes incredibly personal. Ordinary is no longer an option because we are bringing our own history and know-how to the work itself. It reflects a piece of us."
"The door to your own great work quest is about to swing wide open."
"You know things; you understand things. You have a history and a work-life unlike anyone else's. Respect it. Pay attention to it. Let it inspire curious ponderings and original thinking."
"Job crafters are those who do what's expected (because it's required) and then find a way to add something new to their work. Something that delights. Something that benefits both the giver and the receiver."
"People who deliver unexpected value don't just go around improving things willy-nilly every time an idea pops into their heads. They look before they leap. They think before they do…. They create changes mentally before they create them for real."
"While good work, crucial as it is, sets our attention on execution and delivery, great work sets our attention on benefiting others."
"The important thing is to not assume that good is good enough, because even good things can always, always find a way to get better."
"When we engage people in conversations about great work, we're not asking them to solve a problem for us. We're not selling something, nor are we asking for some kind of handout. What we're really doing is inviting them to participate with us in the shared enjoyment of making a difference."
― David Sturt, Great Work
What are the chapters in Great Work?
Chapter 1: Reframe Your Role
Chapter 2: Work With What You've Got
Chapter 3: Ask the Right Question
Chapter 4: See for Yourself
Chapter 5: Talk to Your Outer Circle
Chapter 6: Improve the Mix
Chapter 7: Deliver the Difference
* The summary points above have been sourced and summarized from the book, Amazon, and other online publishers. The editor of this summary review made every effort to maintain the accuracy and completeness of any information, including the quotes, chapters, insights, lessons, and key takeaways.
Chief Editor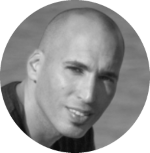 Tal Gur is an impact-driven entrepreneur, author, and investor. After trading his daily grind for a life of his own daring design, he spent a decade pursuing 100 major life goals around the globe. His journey and most recent book, The Art of Fully Living - 1 Man, 10 Years, 100 Life Goals Around the World, has led him to found Elevate Society.