Great Work: Summary Review
This is a summary review of Great Work containing key details about the book.
What is Great Work About?
"Great Work" by David Sturt explores the characteristics and habits of individuals who consistently achieve great results in their work. Based on a comprehensive study of over 1,000 professionals and their managers, Sturt identifies key principles and practices that separate great work from good work. He argues that great work is characterized by five key elements: impact, passion, mastery, collaboration, and focus. The book provides practical advice and tools for readers to develop these elements in their own work, including strategies for setting goals, developing skills, and building strong relationships with colleagues. Ultimately, "Great Work" is a roadmap for achieving greater success and fulfillment in one's career, based on the experiences and insights of some of the world's most successful professionals.
Great Work is filled with stories of real people in real jobs who did what was asked and then added something extra--a personal touch all their own--to deliver better-than-asked-for results. Their stories will inspire you to write your own page in the book of human progress.
Summary Points & Takeaways from Great Work
Some key summary points and takeaways from the book include:
* Focus on meaningful work: Great work is often motivated by a sense of purpose or meaning, rather than just a desire for external rewards.
* Develop deep expertise: Expertise in a particular area is often a key factor in achieving great work.
* Seek out challenges: Taking on difficult and challenging projects can be a key way to achieve great work.
* Innovate and improve: Great work often involves developing new ideas and approaches that improve upon existing practices.
* Collaborate effectively: Collaboration and teamwork are often essential to achieving great work.
* Communicate effectively: Clear and effective communication is important for achieving great work, both in terms of sharing ideas and getting buy-in from others.
* Embrace feedback: Being open to feedback and willing to learn from mistakes can help individuals improve and achieve even greater results.
* Overall, "Great Work" emphasizes the importance of focusing on meaningful work, developing deep expertise, seeking out challenges, innovating and improving, collaborating effectively, communicating effectively, and embracing feedback. By following these principles, individuals can achieve great work and make a meaningful impact in their chosen field.
Who is the author of Great Work?
David Sturt is an Executive Vice President of the O.C. Tanner Company. His career began in market research, where he studied and analyzed the effects of people being recognized for great work.
What are good quotes from Great Work?
"While good work, crucial as it is, sets our attention on execution and delivery, great work sets our attention on benefiting others."
"Call it what you will, it's about getting up off your chair, going where the action is, and seeing things firsthand. Because when we see things for ourselves, with our own two eyes, it changes us."
"I think it's the difference between working with your head down and with your head up. You need to look at everything going on around your job so that your eyes are open to possibilities. If you look at how your work affects others, at how relationships work, at what others want and need, you will see things you don't see when you are just going through the motions."
"The truth is, we can't see what we aren't looking at."
"The guiding mantra for connecting is this: it's just a conversation."
"That's the thing about deciding that we want to make a difference for other – our work becomes incredibly personal. Ordinary is no longer an option because we are bringing our own history and know-how to the work itself. It reflects a piece of us."
"The door to your own great work quest is about to swing wide open."
"You know things; you understand things. You have a history and a work-life unlike anyone else's. Respect it. Pay attention to it. Let it inspire curious ponderings and original thinking."
"Job crafters are those who do what's expected (because it's required) and then find a way to add something new to their work. Something that delights. Something that benefits both the giver and the receiver."
"People who deliver unexpected value don't just go around improving things willy-nilly every time an idea pops into their heads. They look before they leap. They think before they do…. They create changes mentally before they create them for real."
"The important thing is to not assume that good is good enough, because even good things can always, always find a way to get better."
"When we engage people in conversations about great work, we're not asking them to solve a problem for us. We're not selling something, nor are we asking for some kind of handout. What we're really doing is inviting them to participate with us in the shared enjoyment of making a difference."
― David Sturt, Great Work
Book details
Print length: 256 Pages
Genre: Business, Nonfiction, Leadership
What are the chapters in Great Work?
Chapter 1: Reframe Your Role
Chapter 2: Work With What You've Got
Chapter 3: Ask the Right Question
Chapter 4: See for Yourself
Chapter 5: Talk to Your Outer Circle
Chapter 6: Improve the Mix
Chapter 7: Deliver the Difference
What do critics say?
Here's what one of the prominent reviewers had to say about the book: "Great Work has me believing anyone can deliver a difference. I predict that 'making a difference people love' will embed itself in our lexicon for decades to come." — Stephen Covey
* The editor of this summary review made every effort to maintain information accuracy, including any published quotes, chapters, or takeaways. If you're interested in furthering your personal growth, you may want to explore my list of favorite self-improvement books. These books, which have had a significant impact on my life, are carefully curated and come with summaries and key lessons.
Chief Editor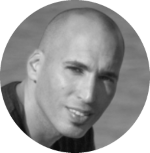 Tal Gur is an author, founder, and impact-driven entrepreneur at heart. After trading his daily grind for a life of his own daring design, he spent a decade pursuing 100 major life goals around the globe. His journey and most recent book, The Art of Fully Living, has led him to found Elevate Society.