Growth IQ: Summary Review
This is a summary review of Growth IQ containing key details about the book.
What is Growth IQ About?
In Growth IQ, you'll discover that there are just ten simple--but easily misunderstood--paths to growth, and every successful growth strategy can be boiled down to picking the right combination and sequence of these paths for your current context. Through the author's insightful analyses of these and many other case studies, you'll see why it can be a mistake to imitate strategies that worked for your competitors, or rely on strategies that worked for you in the past. To grow your company with confidence, you first need to grow your Growth IQ.
Who is the author of Growth IQ?
Tiffani Bova is Global Customer Growth and Innovation Evangelist at Salesforce. Over the past two decades, she has led large revenue-producing divisions at businesses ranging from start-ups to Fortune 500 companies. She spent ten years at Gartner, the world's leading IT research and advisory firm.
How long is Growth IQ?
What genre is Growth IQ?
Business, Nonfiction, Leadership
What are good quotes from Growth IQ?
"If we have a good quarter, it's because of the work we did three, four, and five years ago. It's not because we did a good job this quarter. —JEFF BEZOS"
"Amazon isn't so successful—and feared as a competitor—because of the paths it has taken, but how deftly it has identified each new path to jump to and quickly made the move."
"Skate to where the puck is going, not where it has been. —WAYNE GRETZKY, NHL hockey player and Hall of Famer"
"The bitterness of poor quality remains long after the sweetness of low price is forgotten. —ALDO GUCCI"
"THE REASONS YOUR CUSTOMERS BECAME your customers in the first place will also impact the success of whichever growth path you choose. If customers joined you because you were offering the lowest price, it is highly likely that they will quickly move to another supplier who can offer an even lower price than you."
"Attach a story to your product. ♦ Give customers pride in wearing/using your product ♦ Make efforts sustainable via one-for-one."
"It is not the employer who pays the wages. Employers only handle the money. It is the customer who pays the wages. —HENRY FORD"
― Tiffani Bova, Growth IQ
What are the chapters in Growth IQ?
Chapter 1: Sephora: A Beautiful Experience
Chapter 2: Shake Shack: Radical Hospitality
Chapter 3: Starbucks: Losing the Soul of the Past
Chapter 4: Putting It All Together
Chapter 5: Red Bull: A Thai Pharmacist and an Austrian Entrepreneur Walk in the Bar
Chapter 6: McDonald's: Ready, Set, Breakfast
Chapter 7: Sears: Uprooting Retail
Chapter 8: Putting It All Together
Chapter 9: Under Armour: Sweaty T-Shirts
Chapter 10: The Honest Company: Better Living Through Chemistry
Chapter 11: Mattel: Toys Will Be Toys
Chapter 12: Putting It All Together
Chapter 13: Kylie Cosmetics: Keeping Up with Kylie Jenner (#KUWKJ)
Chapter 14: John Deere: And the "Beet" Goes On
Chapter 15: Blockbuster: "Be Kind, Please Don't Unwind Our Business
Chapter 16: Putting It All Together
Chapter 17: Marvel: Superhero Saves the Day
Chapter 18: Paypal: Banking on the Future
Chapter 19: LEGO: Coming Aprt, Brick by Brick
Chapter 20: Putting It All Together
Chapter 21: Salesforce: Four Men and Two Dogs
Chapter 22: Walmart: The Ultimate Retail Matchup
Chapter 23: Well Fargo: A Rhyme Is Not a Reason
Chapter 24: Putting It All Together
Chapter 25: Spotify: Winning Playlist
Chapter 26: Netflix: Twenty Years Old (and Counting)
Chapter 27: Bule Apron: Too Much on the Plate
Chapter 28: Putting It All Together
Chapter 29: GoPro: Adrenaline Junkies
Chapter 30: Airlines: The Friendly Skies
Chapter 31: Apple: Killing Me Swiftly
Chapter 32: Putting It All Togeher
Chapter 33: Fiat Chrysler, BMW, and Intel: Jointing Forces
Chapter 34: Wintel: Attack of the Clones
Chapter 35: Cisco-VWware-EMC: Better Together?
Chapter 36: Putting It All Together
Chapter 37: TOMS Shoes: Heart and Sole
Chapter 38: Lemonade Insurance: When Life Gives You Lemons
Chapter 39: Grameen Bank in Bangladesh: On Purpose
Chapter 40: Putting It All Together
* The summary points above have been sourced and summarized from the book, Amazon, and other online publishers. The editor of this summary review made every effort to maintain the accuracy and completeness of any information, including the quotes, chapters, insights, lessons, and key takeaways.
Chief Editor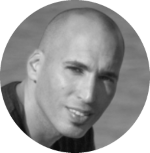 Tal Gur is an impact-driven entrepreneur, author, and investor. After trading his daily grind for a life of his own daring design, he spent a decade pursuing 100 major life goals around the globe. His journey and most recent book, The Art of Fully Living - 1 Man, 10 Years, 100 Life Goals Around the World, has led him to found Elevate Society.