Happiness is not something ready made. It comes from your own actions.
What's the meaning of this quote?
Quote Meaning: This quote highlights the idea that happiness is not a static state or an end goal to be achieved; rather, it is an ongoing process that results from our everyday actions and choices. Happiness is a dynamic, evolving experience that is heavily influenced by our mindset, attitude, and the way we interact with the world around us. By emphasizing the importance of personal responsibility in cultivating happiness, this quote encourages us to take charge of our own well-being and strive to make choices that align with our values and passions. It reminds us that the pursuit of happiness is not about seeking external sources of validation or fulfillment but about engaging in activities that genuinely resonate with our inner selves and contribute to our overall sense of purpose and contentment.
Who said the quote?
The quote "Happiness is not something ready made. It comes from your own actions." was said by Dalai Lama (Bio / Quotes). The Dalai Lama is the spiritual leader of the Tibetan people and a revered figure in the Buddhist tradition.
Chief Editor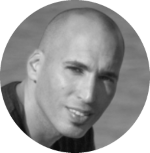 Tal Gur is an author, founder, and impact-driven entrepreneur at heart. After trading his daily grind for a life of his own daring design, he spent a decade pursuing 100 major life goals around the globe. His journey and most recent book, The Art of Fully Living, has led him to found Elevate Society.