Sometimes the worst situations in one's life turn out to be the best opportunities in the long run.
This was the case for Serapio Huaman, a local Peruvian who lost his house in a tragic mudslide event, and whom I met while traveling in South America.

ELEVATE
Free Resource: A step-by-step blueprint to help you set and realize big dreams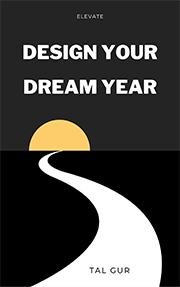 I still remember the first time I saw Serpio's tough, but smiling face when I arrived at the scene of his destroyed home. His face was beaming with gratitude and humility.
When his eyes welled with tears, and my heart started to sink, I knew I'd see him again. However, I could never have imagined what was to about to happen. I guess the universe has its own way of taking care of things.
Up to this point, the small and isolated town of Ocotuan had probably never been visited by foreigners, but Serapio's seemingly bad luck turned out to be a blessing, and travelers from all around the world came to visit his house.
The whole idea started to form when the image of Serpio crying on my shoulder kept popping up in my mind every time I went to help clear the wreckage. After a quick chat with a friend, I decided to take a video of Serpio requesting for help and to build a special website where photos could be published. This proved to be a very powerful way of delivering the emotions behind the senseless flooding disaster.
When the first donation arrived, I got very excited. I felt so much gratitude and appreciation. When the donation pool reached two thousand dollars in less than 48 hours, I knew that something amazing had just happened. A new house can be built, I thought, and amazingly enough, it was.
The universe conspired to help me and I met the right people at the right time, people who gave so much of their free travelling time for the task. The rebuilding story had its own power, which touched the hearts and minds of random travelers I met in Cuzco.
More than 100 people have been involved in this little, random, 2-month project. It's an inspiring story of how one thought and a single email with good intentions can be the spark of collective energy that ignites people's hearts from every corner of the globe.
The before-and-after photos can be seen below. Huge thanks to anyone who helped out! Serpio and his family were in tears of happiness the last time I visited.
Thank you.
- Tal

ELEVATE
Free Resource: 1000+ SMART goal ideas to inspire you create your life goals list.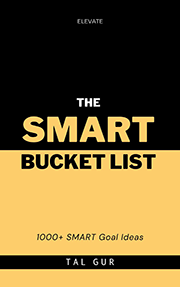 ELEVATE
Free Resource: A step-by-step process for a better relationship with social media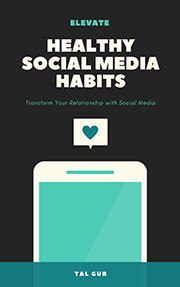 Live your dreams,
Tal
Chief Editor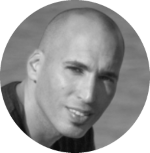 Tal Gur is an author, founder, and impact-driven entrepreneur at heart. After trading his daily grind for a life of his own daring design, he spent a decade pursuing 100 major life goals around the globe. His journey and most recent book, The Art of Fully Living, has led him to found Elevate Society.