Helping in the Dominican Republic
While journeying in the third world, I've been presented with many opportunities to help others. Most of the time I found reasons to turn away and say its someone else's responsibility, justtifed by the fact that I simply cannot help everyone, but on ocassion the need was so complelling that I could not turn away.
Such an occasion has just presented itself.

ELEVATE
Free Resource: A step-by-step blueprint to help you set and realize big dreams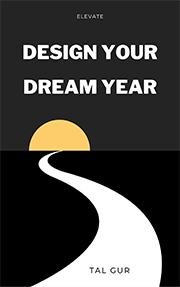 My partner and I are currently in the Dominican Republic travelling in a quaint coastal town called Las Terrenes. A week ago we took a motorcycle trip to get to know the local scene a bit better. We found our way to Agua Sabrosa, a small neglected village off the main road. We wanted to see what the local school looked like and what we found was nothing short of utter poverty.
I'll let the photos speak for themselves (See below) but here's a little summary:
1. There is only one teacher for more than 100 kids.
2. The teacher is a local girl herself who earns less the $30 a month. Yes, a month...
3. The curriculum never changes. Every year the kids learn the same thing over and over again.
4. There is one broken table, no chairs, and no books.
5. Everyone fits into a window-less shack smaller than the size of a one-car garage.
6. The floor is dirt, though muddy when it rains.
7. There is no electricity and the only light they have filters in through the cracks in the roof and walls.
I can go on but I hope these few examples are sufficient. Here are a few photos I took while visiting:

ELEVATE
Free Resource: 1000+ SMART goal ideas to inspire you create your life goals list.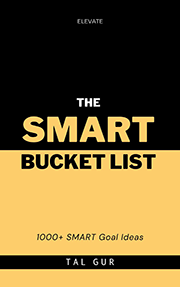 We want to make a difference in the short time we're here. The local church agreed to contribute a small space for the kids and we thought we can help them by creating a little library-area to enrich their lives. Nothing fancy but a place with resources for learning and tools to open their minds. Something that will give these unfortunate kids some hope for the future.
From my previous experience with building a house in Peru, I learned that a small contribution, combined with dozens of others, can make a huge difference in the lives of others.
If you feel like being a part of this little outreach, you can do so via the donate button on Help Third World, a site I built specifically for that purpose, or simply drop me an email via the contact form.
It's important to note that 100% of your donation will go directly to the project, not a penny less.

ELEVATE
Free Resource: A step-by-step process for a better relationship with social media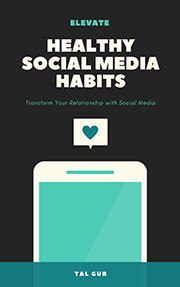 I also would be grateful if you can share this with others via facebook, twitter or email.
---
Update - 18 June 2012
After a couple of months of hard work by so many good people, the small town of Agua Sabrossa now has a new school, a new English teacher, new books, and a lot of community spirit.
Thank you so much for all the people who donated. Below are some photos of the new school and one of the community meetings held in it.
Chief Editor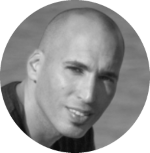 Tal Gur is an author, founder, and impact-driven entrepreneur at heart. After trading his daily grind for a life of his own daring design, he spent a decade pursuing 100 major life goals around the globe. His journey and most recent book, The Art of Fully Living, has led him to found Elevate Society.