How to achieve financial freedom?
For each & every goal there are a list of Critical Success factors which will determine if you're successful -
CSF -What you MUST do in order to achieve you goals? The rest are just nice to have.
I think Most people overload  themselves and forget that we actually have limited energy.
Here is a list of things I must do:
1. Focus -
A. Constant reminder of purpose (System: Mobile/Outlook)
B. No distractions such as drinking/TV/over-socializing (Only in weekends/Limited)
2. Effectiveness –
A. Plan & Prioritize & Do First things First (Excel/Outlook),
C. Document progress/ideas (Blog)
3. Efficiency/Productiveness
A. Be Present while working, No time wasters (Outlook/meetings disable)
B. Mornings/Evenings Including Weekends (Outlook Slots)
Support by Balance & Energisers:
1. Physical – Exercise, Quality Sleep, Quality food, breaks.
2. Emotional - Socializing, Friendships, love
3. Mental - Reading/Writing
4. Spiritual - Yoga/meditation
Chief Editor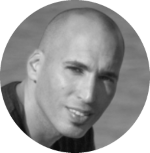 Tal Gur is an impact-driven entrepreneur, author, and investor. After trading his daily grind for a life of his own daring design, he spent a decade pursuing 100 major life goals around the globe. His journey and most recent book, The Art of Fully Living - 1 Man, 10 Years, 100 Life Goals Around the World, has led him to found Elevate Society and other impact-driven ventures.