How to be Heard: Summary Review
This is a summary review of How to be Heard containing key details about the book.
What is How to be Heard About?
"How to be Heard: Secrets for Powerful Speaking and Listening" by Julian Treasure provides practical techniques and strategies for improving communication skills, including speaking, listening, and body language, and helps readers develop their personal and professional presence for greater impact and influence.
How to be Heard includes never-before-seen exercises to help you develop communication skills that are as effective at home as in the boardroom or conference call. Julian Treasure offers an inspiring vision for a world of effective speaking, listening, and understanding.
Summary Points & Takeaways from How to be Heard
Some key summary points and takeaways from the book include:
* The book is a guide to the art of powerful speaking and listening, and how to improve communication in personal and professional settings.
* The book suggests that by improving our speaking and listening skills, we can be more effective communicators and build stronger relationships.
* The book provides practical strategies for speaking and listening effectively, such as using storytelling, active listening, and nonverbal communication.
* The book also includes exercises and practical tips for improving communication skills, such as how to reduce filler words, how to project your voice, and how to make a strong first impression.
* The book emphasizes the importance of understanding the different listening styles and how to adapt to them to be a better communicator.
* The book provides insights on the importance of clear and concise communication, and how to avoid common communication pitfalls.
* The book is written in an easy-to-understand style and provides practical tips and advice that can be applied to any area of life.
* The book also highlights the importance of understanding the impact of our communication on others and how to create a positive and supportive environment for communication.
* The book emphasizes the importance of practicing and developing good communication habits in order to be a successful communicator.
Who is the author of How to be Heard?
Julian Treasure is a top-rated international speaker on sound and communication skills. Collectively, Julian's five TED Talks have been viewed over 100 million times.
Book Details
Print length: 308 pages
Genre: Communication, Nonfiction, Self Help
What do critics say?
Here's what one of the prominent reviewers had to say about the book: "Julian's in-depth experience and wisdom continue to inspire me not only as a musician, but to better connect with all fellow beings and experiences through the art of listening. Life begins and ends with listening." — Dame Evelyn Glennie CH, DBE
* The editor of this summary review made every effort to maintain information accuracy, including any published quotes, chapters, or takeaways. If you want to enhance your personal growth, I recommend checking out my list of favorite personal growth books. These books have played a significant role in my life, and each one includes a summary and takeaways to help you apply the concepts.
Chief Editor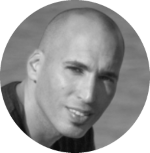 Tal Gur is an author, founder, and impact-driven entrepreneur at heart. After trading his daily grind for a life of his own daring design, he spent a decade pursuing 100 major life goals around the globe. His journey and most recent book, The Art of Fully Living, has led him to found Elevate Society.