How To Be Like Walt: Summary Review
This is a summary review of How To Be Like Walt containing key details about the book.
What is How To Be Like Walt About?
"How to Be Like Walt: Capturing the Magic Every Day of Your Life" by Pat Williams provides inspiration and lessons from the life and legacy of Walt Disney, exploring his habits, values, and innovative spirit, and offering practical tips and strategies for readers to bring more magic and purpose into their own lives.

ELEVATE
Free Resource: A step-by-step blueprint to help you set and realize big dreams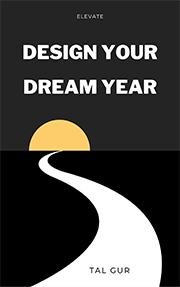 How to Be Like Walt is a "character biography" series: biographies that also draw out important lessons from the life of their subjects. In this new book—by far the most exhaustive in the series—Pat Williams tackles one of the most influential people in recent history.
Summary Points & Takeaways from How To Be Like Walt
Some key summary points and takeaways from the book include:
* The book is a guide to the life and leadership of Walt Disney, and how to apply his principles to achieve success in personal and professional life.
* The book suggests that by emulating Walt Disney's positive attitude, passion, and determination, individuals can achieve their own goals and dreams.
* The book provides a detailed look into Walt Disney's life, including his childhood, early career, and the creation of Disneyland and Disney World.
* The book also includes personal anecdotes and stories from those who knew and worked with Walt Disney, which provide insight into his personality and leadership style.
* The book emphasizes the importance of having a clear vision and never giving up, even in the face of obstacles and setbacks.
* The book provides practical advice on how to think big, and how to turn your ideas into reality, through Walt Disney's vision, perseverance and work ethic
* The book also provides inspiration and motivation for following your dreams and achieving success, regardless of your background or circumstances.
* The book highlights the importance of creativity, innovation, and storytelling in achieving success in any field.
* The book emphasizes the importance of having a strong work ethic and being adaptable to change and the ability to take risks in order to achieve success.
Who is the author of How To Be Like Walt?
Pat Williams, one of the country's top motivational and inspirational speakers is Senior Vice President of the Orlando Magic and has more than 40 years of professional sports experience.
Book Details
Print length: 416 pages
Genre: Biography, Nonfiction

ELEVATE
Free Resource: 1000+ SMART goal ideas to inspire you create your life goals list.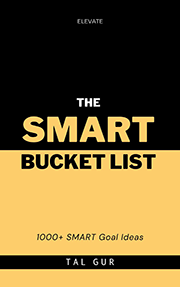 * The editor of this summary review made every effort to maintain information accuracy, including any published quotes, chapters, or takeaways. If you're interested in furthering your personal development, I invite you to check out my list of favorite personal development books page. On this page, you'll find a curated list of books that have personally impacted my life, each with a summary and key lessons.
Chief Editor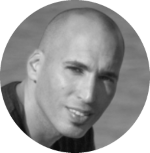 Tal Gur is an author, founder, and impact-driven entrepreneur at heart. After trading his daily grind for a life of his own daring design, he spent a decade pursuing 100 major life goals around the globe. His journey and most recent book, The Art of Fully Living, has led him to found Elevate Society.