How to Enhance Your WebSite using Plugins
A WordPress platform already has a rich set of native functionalists, but you can enhance its capabilities even further by using supplementary programs called plugins.
Plugins are widely available and mostly free. The best part - you don't have to know one word of programming code. They are easy to install directly from the WordPress admin panel.
Now, there are literally thousands of WordPress plugins out there. To get you started here is a list of some of the most recommended plugins, though this list is definitely not exhaustive.
1. All-in-One SEO plugin (free) -This plugin can help you with Search Engine Optimization for your blog. The plugin is quite powerful, enabling you to add a title, description, and keywords to each of your posts in order to improve your rankings.
2. Google XML Sitemap (free) - This plugin will auto-generate a sitemap which can increases your site's usability and in the same time, help Google index your site faster.
3. Akismet (free) - This great plugin identifies and blocks comment spam. It's extremely effective. Ever since I enabled this plugin spam count has been zero.
4. Contact Form 7 (free) - This plugin lets you create multiple contact forms.
That's where Contact Form 7 comes in. It can be combined with Akismet spam to effectively shut any chance of spam email reaching to your mailbox.
5. Jetpack (free) - This killer plugin bundles a number of great features such as allowing users to subscribe to your comments to receive a notification via email and the ability to post to your blog from any email client. Most importantly, it provides site's statistics with no additional load on your server. (Previously provided by WordPress.com Stats)
6. Pretty Link (free) - A brilliant plugin that enables you to shorten links using your own domain name (as opposed to using tinyurl.com, bit.ly, or any other link shrinking service) In addition to creating clean links, Pretty Link tracks each hit on your URL and provides a full, detailed report of where the hit came from, the browser, and host. This plugin is great for people who want to clean up their affiliate links, track clicks from emails, route their links on Twitter to come from their own domain, or generally increase the reach of their website by spreading these links on forums or comments on other blogs. Highly recommended!
7. WordPress Backup to Dropbox - Install this important plugin to get that extra peace of mind knowing that your hard work is safe. This plugin allows you to use a free Dropbox account to store your entire WordPress website including the database. Just choose a day, time, how often you wish your backup to be performed, and sit back and relax.
8. Google Analytics for WordPress - Google analytics allow you to keep track of who visits your site, which can be very useful down the road. Once you install this plug-in and configure it with your Google Analytics tracking number, it will automatically add the appropriate code to every page of your WordPress website.
9. W3 Total Cache - This useful plugin improves the user experience of your site by increasing server performance, reducing the download times and providing transparent content delivery network integration.
10. Better WP Security - This plugin takes the best WordPress security features and combines them in a single plugin thereby ensuring that as many security holes as possible are patched.
Take Action!
Just search for these plugins from your WordPress dashboard, install, and activate. Here's where the plugin search box in WordPress:
After you activate each of these plugins, you'll want to spend a little time getting familiar with their settings and learning about what they do. Simply google the plugin's name, hit the first result, and read their description.
In the next step, we're going to take a look at how to redesign your website in a few clicks. Stay tuned!
***
* To gain more inspiration and motivation for your personal growth journey, I recommend visiting my SMART goals page, which offers a wide range of goal ideas to help you establish new aspirations and achieve greater success in life. This list was crucial in the development of my own life goals list, consisting of 100 goals that I pursued for ten years.
Chief Editor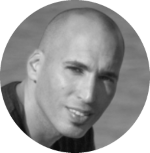 Tal Gur is an author, founder, and impact-driven entrepreneur at heart. After trading his daily grind for a life of his own daring design, he spent a decade pursuing 100 major life goals around the globe. His journey and most recent book, The Art of Fully Living, has led him to found Elevate Society.