How to Redesign your Site in a few Clicks
As you already know, a captivating and usable web design is critical to ensuring a successful online presence - there is nothing more lasting than a first impression. You've probably noticed that the default look of WordPress is not very exciting and rather bland.
If you want to have a quick design change, then you can easily do it using WordPress themes. These are generic templates which you can easily upload to your WordPress site and which take effect immediately.
I'll soon examine several reputable places to look for a quality theme for your site, but before I do, a few quick words about design.
From my perspective, some people spend way too much time focusing on design and finding the best theme for their business.
It's important to get started with the right theme, but it's more important that you have a clear idea of who your audience is, what your core message is, and how you are unique in the marketplace.
To illustrate our point, think about Craigslist.com
Craigslist is the ugliest, yet most visited classified ads site in the world. Currently there are more than 50 million people using craigslist each month.
The reason why Craigslist is successful even though their design is not exceptional is simple: Craigslist is extremely useful and gives great results. And that's where our focus has to be.
With this in mind, let's move onto your theme selection.
Look through the following WordPress theme sites and pick a theme that works best for you.
1. Woo Themes
2. Elegant Themes
3. Theme Forest
You may be wondering why I don't suggest a free theme site. After all, all you have to do is type "free WordPress themes" into Google, and bang, there is everything you need.
Well, beside the fact that many of the free themes look like they were made back in the 1800's, a large number of them are poorly coded and have security vulnerabilities. They also miss out on advanced inbuilt functionality and compatibility across browsers and platforms.
I'll let you decide.
Take Action!
Once you download a theme (which comes as a zip file), go to your WordPress Dashboard and install it from the "Appearance" menu.
It's a fairly easy process. All you have to do is upload the theme, install it, and then activate it once the installation is done.
That's it. You've successfully installed your WordPress theme! Keep in mind you can always change themes later if you want. The important thing is that you get started building out your WordPress powered website.
One more note - In order to maximize conversion and satisfy your own personal aesthetic taste, you'll have to customize your theme further by using a web designer.
Founder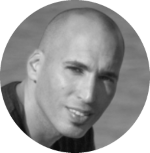 Tal Gur is a location independent entrepreneur, author, and impact investor. After trading his daily grind for a life of his own daring design, he spent a decade pursuing 100 major life goals around the globe. His most recent book and bestseller, The Art of Fully Living - 1 Man, 10 Years, 100 Life Goals Around the World, has set the stage for his new mission: elevating society to its abundance potential.