If small things have the power to disturb you, then who you think you are is exactly that: small.
What's the meaning of this quote?
Quote Meaning: This quote invites us to reflect on our reactions to the challenges and minor irritations of life. It suggests that if we allow small, insignificant things to disturb our inner peace and happiness, it reveals something about the way we perceive ourselves and our overall state of being.
When we attach great importance to trivial matters and let them affect our emotional well-being, it indicates a sense of fragility and insecurity within us. It implies that we identify ourselves with a limited and fragile self-image, easily shaken by external circumstances. It points to a lack of resilience and inner stability.

ELEVATE
Free Resource: A step-by-step blueprint to help you set and realize big dreams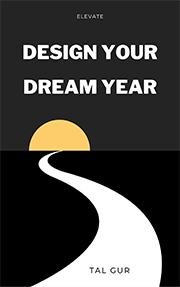 On the other hand, if we cultivate a sense of inner peace and equanimity, small disturbances have less power to disrupt our well-being. It suggests a deeper understanding of our true nature and a connection to something greater than the transient ups and downs of daily life. It reflects a sense of expansiveness and a broader perspective that allows us to navigate challenges with grace and composure.
This quote encourages us to reflect on our reactions and responses to the small things that can unsettle us. It reminds us to shift our focus from external events to our internal state, emphasizing the importance of cultivating inner strength, self-awareness, and a deeper understanding of our true identity beyond the surface-level fluctuations of life.
By recognizing that our peace and happiness are not dependent on external circumstances, we can start to embrace a more resilient and expansive sense of self. We can choose to respond rather than react, finding stability and peace in the face of life's inevitable challenges. In doing so, we reclaim our inherent greatness and live from a place of inner strength and authenticity.
Who said the quote?
The quote "If small things have the power to disturb you, then who you think you are is exactly that: small." was said by Eckhart Tolle (Bio / Quotes). Eckhart Tolle is a spiritual teacher and author who is best known for his book "The Power of Now.
Chief Editor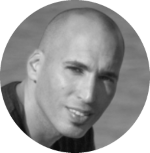 Tal Gur is an author, founder, and impact-driven entrepreneur at heart. After trading his daily grind for a life of his own daring design, he spent a decade pursuing 100 major life goals around the globe. His journey and most recent book, The Art of Fully Living, has led him to found Elevate Society.