If you are not living this moment, you are not really living.
What's the meaning of this quote?
Quote Meaning: This quote emphasizes the importance of fully engaging with the present moment to experience the true essence of life. It suggests that if our attention and awareness are constantly focused on the past or the future, we miss out on the richness and depth of life unfolding in front of us.
Often, we may find ourselves dwelling on past regrets, resentments, or nostalgic memories. Alternatively, we may become preoccupied with worries, anxieties, and plans for the future. In doing so, we inadvertently disconnect from the present moment and miss out on the beauty, joy, and opportunities that it holds.

ELEVATE
Free Resource: A step-by-step blueprint to help you set and realize big dreams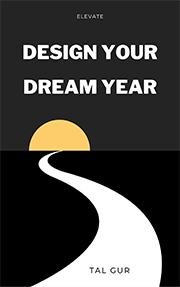 To truly live means to be fully present in each moment, to immerse ourselves in the sensations, experiences, and interactions that unfold in the here and now. It requires a conscious choice to let go of the past and future projections, allowing ourselves to be fully available to the present experience.
When we live in the moment, we open ourselves up to the fullness of life. We can engage with our surroundings, appreciate the simple pleasures, and forge deep connections with others. By cultivating presence, we tap into the wellspring of our inner wisdom, creativity, and vitality.
Embracing the present moment is not about rejecting the past or disregarding the future. It is about finding a balance between learning from the past and preparing for the future while anchoring ourselves in the present. By living each moment consciously and fully, we reclaim the true essence of life and discover a profound sense of aliveness and fulfillment.
Who said the quote?
The quote "If you are not living this moment, you are not really living." was said by Eckhart Tolle (Bio / Quotes). Eckhart Tolle is a spiritual teacher and author who is best known for his book "The Power of Now.
Chief Editor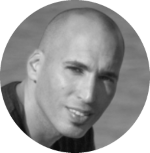 Tal Gur is an author, founder, and impact-driven entrepreneur at heart. After trading his daily grind for a life of his own daring design, he spent a decade pursuing 100 major life goals around the globe. His journey and most recent book, The Art of Fully Living, has led him to found Elevate Society.