If you can, help others; if you cannot do that, at least do not harm them.
What's the meaning of this quote?
Quote Meaning: This quote highlights the essence of compassion and empathy in our interactions with others, urging us to consciously choose kindness and understanding over hostility and harm. Recognizing that we all face our own struggles and challenges, this saying encourages us to extend a helping hand to those in need when we are able to do so. However, it also acknowledges that there may be times when we are unable to provide direct assistance. In such instances, the quote suggests that the least we can do is to refrain from causing harm or exacerbating the situation. Ultimately, this message is a gentle reminder that our actions have a ripple effect, and by choosing compassion, we contribute to a more harmonious and caring world.
Who said the quote?
The quote "If you can, help others; if you cannot do that, at least do not harm them." was said by Dalai Lama (Bio / Quotes). The Dalai Lama is the spiritual leader of the Tibetan people and a revered figure in the Buddhist tradition.
Chief Editor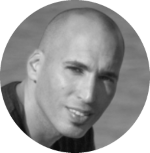 Tal Gur is an author, founder, and impact-driven entrepreneur at heart. After trading his daily grind for a life of his own daring design, he spent a decade pursuing 100 major life goals around the globe. His journey and most recent book, The Art of Fully Living, has led him to found Elevate Society.