If you don't have sustainable energy, you have unsustainable energy.
What's the meaning of this quote?
Quote Meaning: This quote points towards the critical nature of sustainability in energy consumption, a timely subject in the face of environmental challenges such as climate change. It implies that our energy consumption patterns are either contributing to the long-term viability of our planet or leading us towards depletion and potential disaster.
'Sustainable energy' refers to energy sources that are renewable and have minimal impact on the environment, such as wind, solar, and hydroelectric power. These energy forms can be replenished naturally in a short period, causing less harm to the environment compared to traditional energy sources like fossil fuels.

ELEVATE
Free Resource: A step-by-step blueprint to help you set and realize big dreams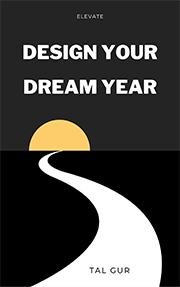 In contrast, 'unsustainable energy' comes from resources that either take a very long time to renew or are finite. They often lead to environmental degradation and are not viable in the long run. Fossil fuels, such as coal, oil, and natural gas, fall into this category.
By stating, "If you don't have sustainable energy, you have unsustainable energy," the quote presents a stark choice between two alternatives. It emphasizes the responsibility we have in choosing our energy sources wisely. By opting for sustainable energy, we can contribute to the preservation of the planet for future generations, whereas reliance on unsustainable energy sources hastens environmental degradation.
In essence, the quote serves as a reminder of the urgent need for a shift towards more sustainable energy practices, not just for our sake, but for the well-being of our planet and future generations.
Who said the quote?
The quote "If you don't have sustainable energy, you have unsustainable energy." was said by Elon Musk (Bio / Quotes). Elon Musk is a South African-born American entrepreneur, inventor, and engineer who is best known for his work with SpaceX, Tesla, and PayPal.
Chief Editor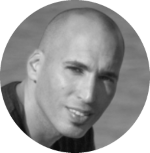 Tal Gur is an author, founder, and impact-driven entrepreneur at heart. After trading his daily grind for a life of his own daring design, he spent a decade pursuing 100 major life goals around the globe. His journey and most recent book, The Art of Fully Living, has led him to found Elevate Society.