If you go back a few hundred years, what we take for granted today would seem like magic.
What's the meaning of this quote?
Quote Meaning: This quote invites us to contemplate the remarkable progress and advancements humanity has made over time. It highlights the fact that many things we consider ordinary or commonplace in the present were once unimaginable or perceived as magical in the past.
When we reflect on the rapid pace of technological, scientific, and societal advancements, it becomes evident that what was once considered groundbreaking or miraculous is now an integral part of our daily lives. From electricity and smartphones to medical breakthroughs and space exploration, our world has been transformed by human ingenuity and innovation.

ELEVATE
Free Resource: A step-by-step blueprint to help you set and realize big dreams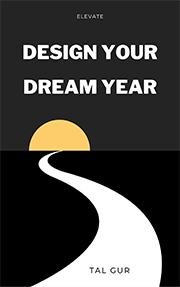 This quote encourages us to appreciate and marvel at the achievements of those who came before us. It reminds us that the possibilities for progress and change are boundless, and what may currently seem beyond our reach could become reality in the future.
Moreover, the quote invites us to embrace a sense of wonder and curiosity about the world around us. It prompts us to question our assumptions, challenge existing boundaries, and explore new frontiers of knowledge and discovery.
By recognizing the transformative power of human creativity and invention, we can nurture a mindset of limitless possibilities. It inspires us to dream, imagine, and actively contribute to the ongoing progress of humanity, knowing that our collective efforts can shape a future that surpasses even our current expectations.
Who said the quote?
The quote "If you go back a few hundred years, what we take for granted today would seem like magic" was said by Elon Musk (Bio / Quotes). Elon Musk is a South African-born American entrepreneur, inventor, and engineer who is best known for his work with SpaceX, Tesla, and PayPal.
Chief Editor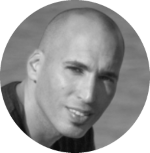 Tal Gur is an author, founder, and impact-driven entrepreneur at heart. After trading his daily grind for a life of his own daring design, he spent a decade pursuing 100 major life goals around the globe. His journey and most recent book, The Art of Fully Living, has led him to found Elevate Society.