I'm grateful for always this moment, the now, no matter what form it takes.
What's the meaning of this quote?
Quote Meaning: This quote reflects a profound sense of gratitude and mindfulness towards the present moment, regardless of its circumstances or challenges. It suggests that finding gratitude and appreciation in the present, irrespective of the form it may take, is a powerful mindset that can bring fulfillment and contentment.
The quote emphasizes the importance of living in the present rather than dwelling on the past or constantly chasing future aspirations. It encourages individuals to embrace the present moment, recognizing it as a precious gift and an opportunity for growth, learning, and experiencing life to its fullest.

ELEVATE
Free Resource: A step-by-step blueprint to help you set and realize big dreams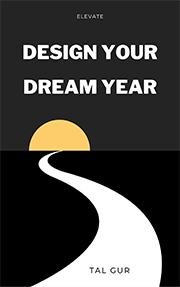 By expressing gratitude for "always this moment," the quote suggests that every moment holds inherent value and can be cherished, even in times of difficulty or uncertainty. It promotes the idea that finding gratitude in the present can foster resilience, inner peace, and a deeper connection with oneself and the world around us.
Moreover, the quote implies that gratitude is not contingent upon external circumstances or specific outcomes. It encourages individuals to cultivate a mindset of gratitude that transcends the external conditions and focuses on appreciating the present moment for what it is, embracing both the joys and challenges it brings.
In a broader context, this quote invites individuals to practice mindfulness and cultivate a deeper awareness of the present moment. It encourages a shift in perspective, allowing individuals to find beauty, meaning, and gratitude in the simplest of experiences and interactions.
Who said the quote?
The quote "I'm grateful for always this moment, the now, no matter what form it takes." was said by Eckhart Tolle (Bio / Quotes). Eckhart Tolle is a spiritual teacher and author who is best known for his book "The Power of Now.
Chief Editor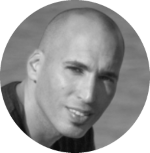 Tal Gur is an author, founder, and impact-driven entrepreneur at heart. After trading his daily grind for a life of his own daring design, he spent a decade pursuing 100 major life goals around the globe. His journey and most recent book, The Art of Fully Living, has led him to found Elevate Society.