In the practice of tolerance, one's enemy is the best teacher.
What's the meaning of this quote?
Quote Meaning: This quote emphasizes the role of adversarial relationships in cultivating the virtue of tolerance. While it might seem counterintuitive, our enemies or those we disagree with can be our greatest teachers when it comes to developing tolerance.
An enemy, in this context, can be anyone with whom we have profound disagreements, clashes, or conflict. Interacting with such individuals challenges our beliefs, attitudes, and patience. It can be frustrating and may trigger a desire for discord or avoidance. However, these challenging situations provide the best opportunities to learn and practice tolerance.

ELEVATE
Free Resource: A step-by-step blueprint to help you set and realize big dreams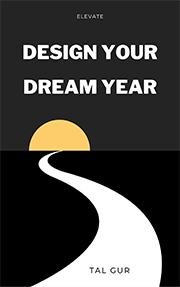 Tolerance isn't about agreeing with or condoning harmful behavior. Rather, it's about acknowledging and respecting the fact that people have different perspectives, beliefs, and ways of life. It's about navigating disagreements without resorting to hostility or derogatory treatment.
Therefore, by stating that one's enemy is the best teacher in the practice of tolerance, the quote encourages us to view challenging relationships and disagreements as opportunities for growth. It invites us to step outside our comfort zones, learn from differences, and cultivate a more accepting, open-minded perspective.
Who said the quote?
The quote "In the practice of tolerance, one's enemy is the best teacher." was said by Dalai Lama (Bio / Quotes). The Dalai Lama is the spiritual leader of the Tibetan people and a revered figure in the Buddhist tradition.
Chief Editor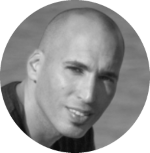 Tal Gur is an author, founder, and impact-driven entrepreneur at heart. After trading his daily grind for a life of his own daring design, he spent a decade pursuing 100 major life goals around the globe. His journey and most recent book, The Art of Fully Living, has led him to found Elevate Society.