Invisible Influence: Summary Review
This is a summary review of Invisible Influence containing key details about the book.
What is Invisible Influence About?
In Invisible Influence, Jonah Berger integrates research and thinking from business, psychology, and social science to focus on the subtle, invisible influences behind our choices as individuals. By understanding how social influence works, we can decide when to resist and when to embrace it - and how we can use this knowledge to make better-informed decisions and exercise more control over our own behavior.
Who is the author of Invisible Influence?
Jonah Berger is a professor at the Wharton School of the University of Pennsylvania, an internationally bestselling author, and an expert on change, word of mouth, viral marketing, social influence, and how products, ideas, and behaviors catch on.
What are good quotes from Invisible Influence?
"Siblings encourage both imitation and differentiation."
"when people feel uncertain, relying on others makes sense."
"complacent.26 When it comes to hiring, raising money, or even conserving energy, people aren't rational robots. Where they stand in relation to others affects motivation."
"Everyone wants to be the same," he said. "Young lawyers get a bonus and one of the first things most of them do is buy a BMW." When I pointed out that he, too, drove a BMW, he took issue with my comment. "Sure," he said, "but they all drive silver BMWs. I drive a blue one."
"The right blend of familiarity and novelty also drives what becomes popular."
― Jonah Berger, Invisible Influence
Book details
Print length: 272 Pages
Genre: Psychology, Nonfiction, Business
What are the chapters in Invisible Influence?
Chapter 1: Monkey See, Monkey Do
Chapter 2: A Horse of a Different Color
Chapter 3: Not If Thet're Doing It
Chapter 4: Similar but Different
Chapter 5: Come On Baby, Light My Fire
What do critics say?
Here's what one of the prominent reviewers had to say about the book: "Jonah Berger has done it again: written a fascinating book that brims with ideas and tools for how to think about the world." — Charles Duhigg, author of The Power of Habit
* The summary points above have been concluded from the book and other public sources. The editor of this summary review made every effort to maintain information accuracy, including any published quotes, chapters, or takeaways
Chief Editor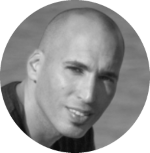 Tal Gur is an author, founder, and impact-driven entrepreneur at heart. After trading his daily grind for a life of his own daring design, he spent a decade pursuing 100 major life goals around the globe. His journey and most recent book, The Art of Fully Living, has led him to found Elevate Society.